Clipping masks are one of the fastest and easiest ways to get artsy with your digital photos…
And I'm going to show you how in my latest LIVE on-line workshop.
Flipping Clipping LIVE  is for photo enthusiasts, scrapbookers and artists looking to add more easy artsy to your creative process.
Over the course of 2 weeks and 3 sessions we're going to delve deep into the world of using Clipping Masks in Adobe Photoshop and Elements.
In Flipping Clipping LIVE you will learn all the need to knows about clipping masks.
What a Clipping Mask is and how to create one
Types of layers that can be used with the Clipping Mask function
Work with multiple layers in terms of clipping and releasing, plus re-ordering layers
When to apply Blending Modes to the clipping mask and clipped layer
We're then going to deconstruct 5 layouts during the course of the 3 sessions showing you 5 different ways clipping masks can add artsy to your photos.
Each interactive on-line session is 90 minutes long with 60 minutes teaching and 30 minutes for run-over and questions.
If you have taken one of my classes before you know my tendency for being thorough and packing as much as I can in those 90 minutes.
There are 6 techniques in each of the 5 layouts for a total of 30 applications.
See the class layouts and techniques covered in each layout deconstruction below.
Layout 1. ClippingTYPE.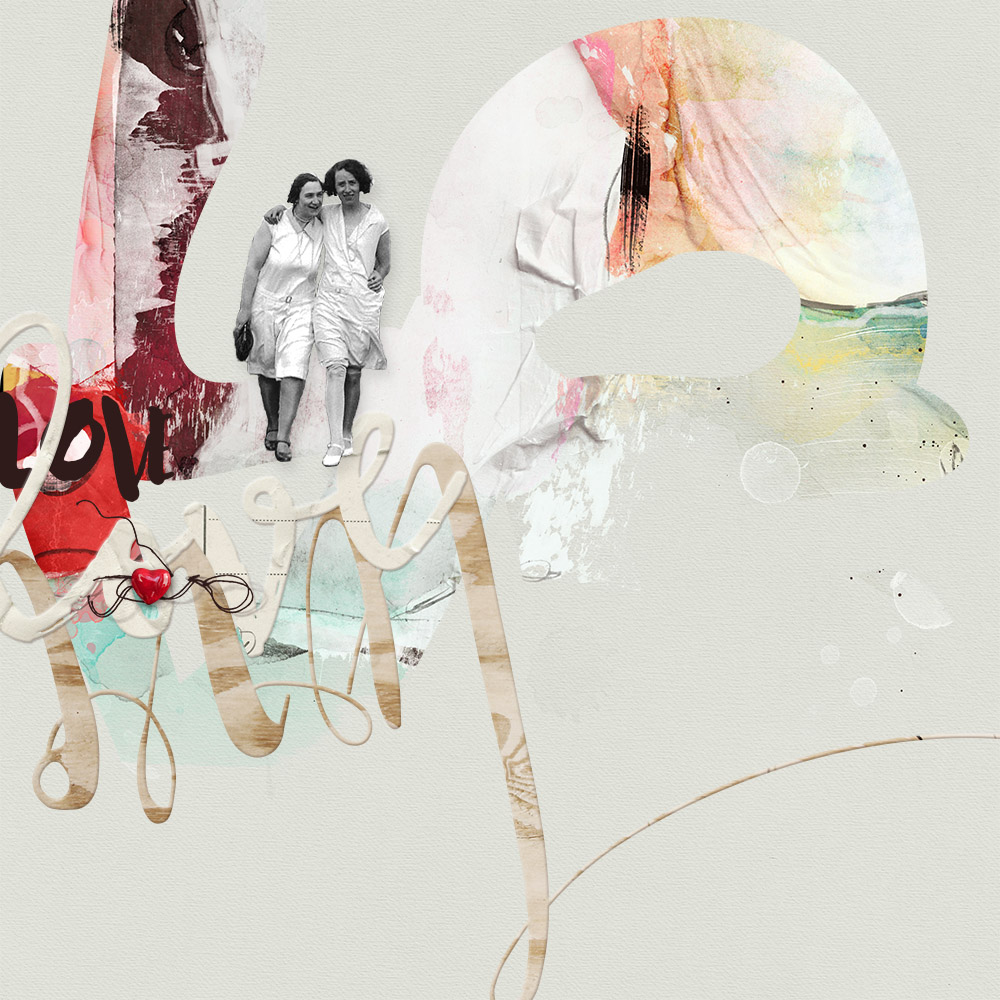 You will learn:
How to use the Clipping Mask function with Type
Select the right Fonts and placement for your Type
Color co-ordinate your DigitalART supplies
Create your own Texture files
Create your own Type Clipping Mask
Add visual interest with Layer Styles
Layout 2. ClippingSHAPES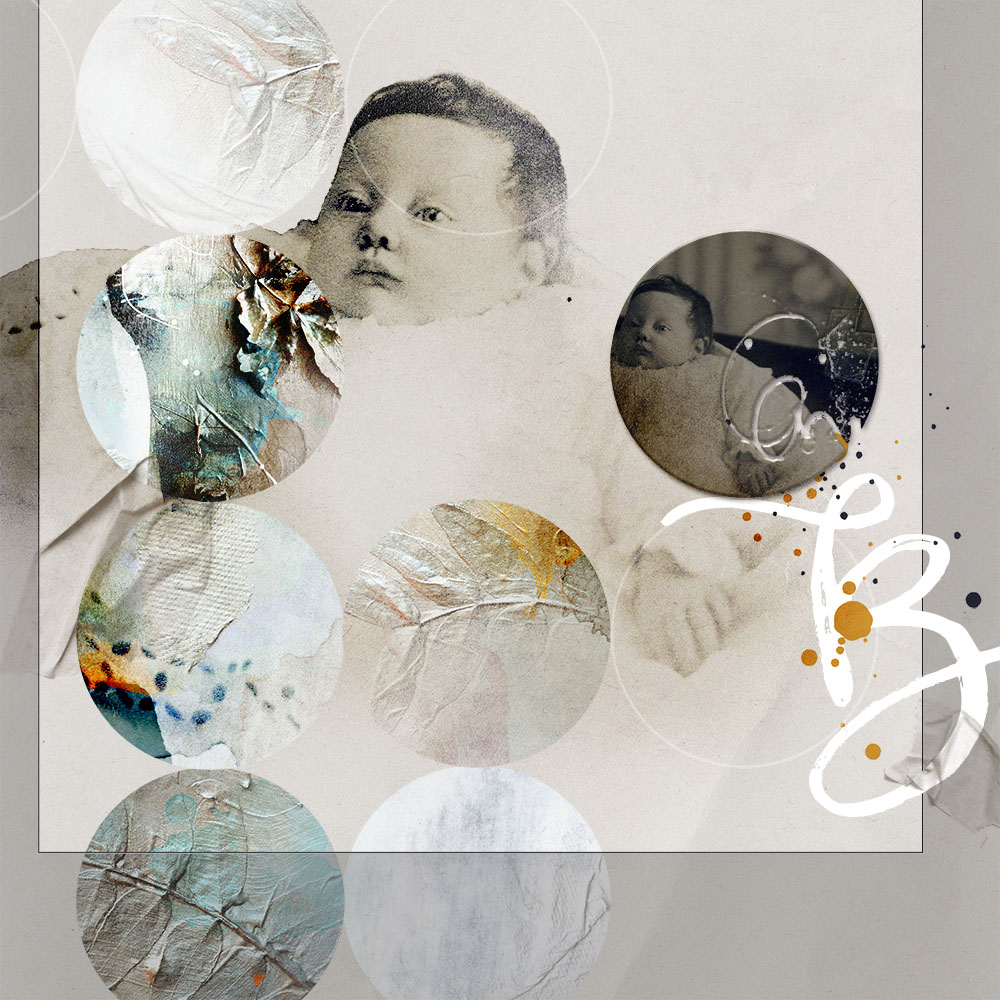 You will learn:
How to use the Clipping Mask function with Custom Shapes
Creating and aligning Patterns
Select and using DigitalART supplies
Create a stroked Shape
Imprint a shape using Layer Styles and Brushes
Make an artsy transparent Frame for your layouts.
Layout 3. ClippingBRUSHES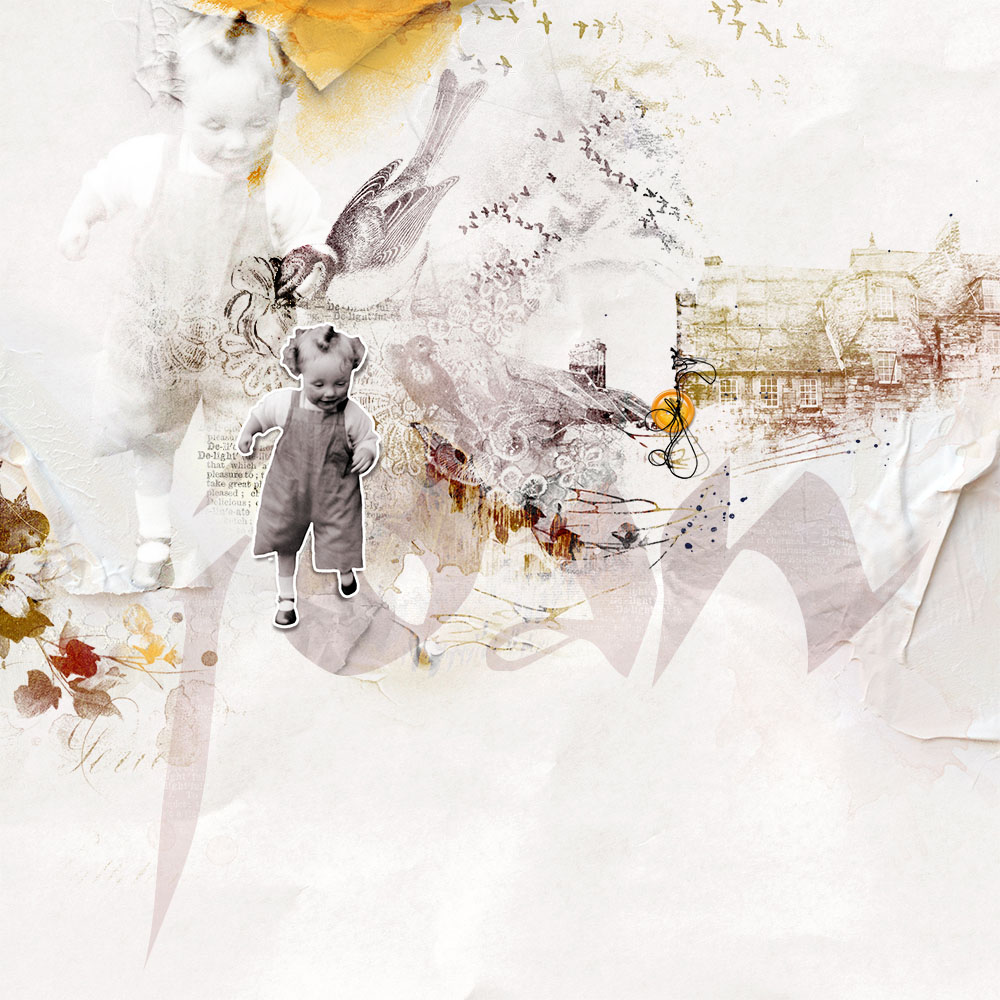 You will learn:
How to use the Clipping Mask function with Brushes
Creating a custom Overlay with Brushes
Colorize with Brushes and Blending Modes
Add Texture with Brushes
Recolor Brushes (after they have been added to your layout)
Define your own Text Brush
Layout 4. ClippingGRADIENTS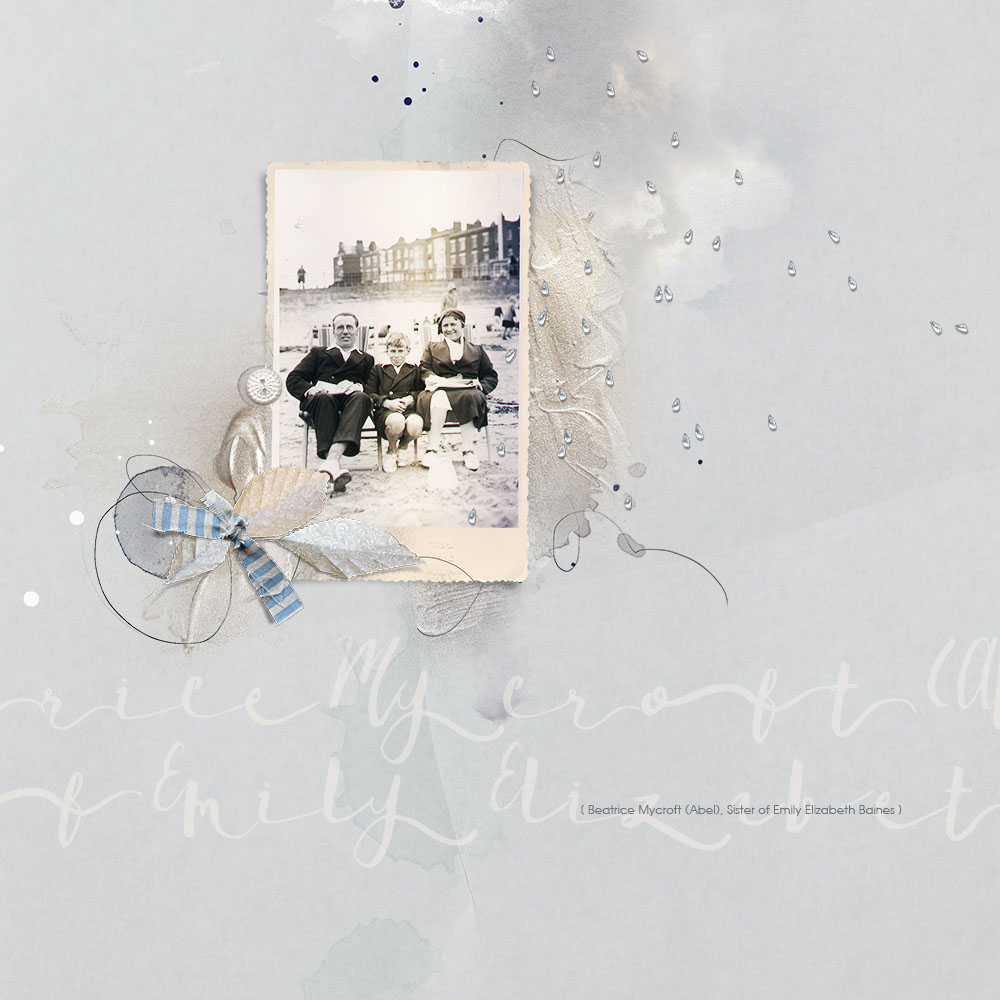 You will learn:
How to use the Clipping Mask function with Gradients
Make your own custom multi-color Gradient
Guidance for using Blending Modes with Gradients
Create Balance and visual interest in your design using color
Draw the eye and create Contrast
Design with Leading Lines
Layout 5. ClippingMASKS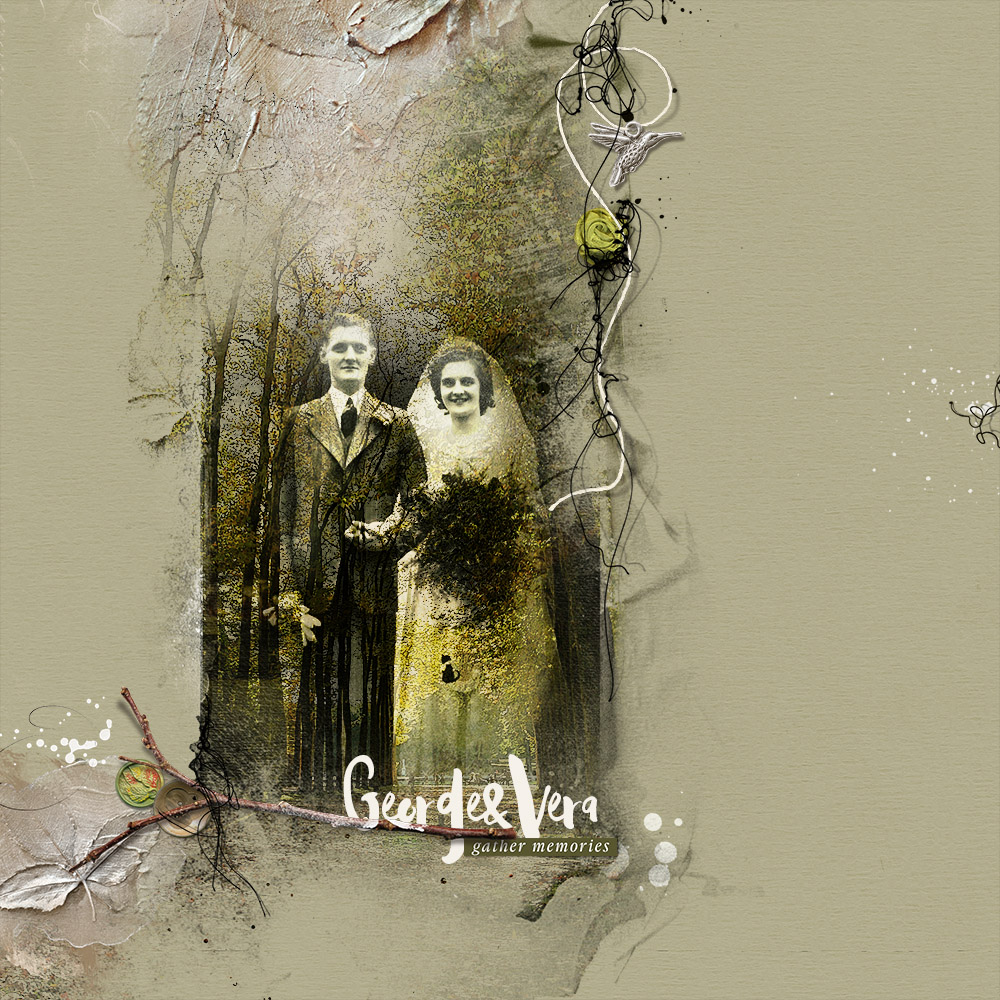 You will learn:
How to use the Clipping Mask function with FotoBlendz Clipping Masks/Overlays
Make your own custom Transfers/ArtsyTransfers
Using Blending Modes with the Clipping Mask
Modify a FotoBlendz Clipping Mask
Blend 2 photos using FotoBlendz Clipping Masks
Masking using Brushes without a Layer Mask
WHAT TO EXPECT FROM THIS LIVE ARTPLAY™ CLASS
Each session includes:
LIVE online interactive classroom environment via Go To Meeting/Webinar
Ability to ask questions at the end of class via the Chat Box
In depth written course content in .pdf format
Class replay for each session delivered in .MP4 format
Any layered .psd files created in class, to include all

a

A

DigitalART supplies
Optional class participation – YOU + ME = ART
The LIVE advantage. The virtual online classroom provides greater focus, with the opportunity to ask questions and connect with me LIVE via the chat box feature. Type your questions in the chat box as I demonstrate and guide you through the lessons. The beauty of this connection enables you to get more information and clarification on the techniques that are pressing for you at the end of each session.
Unable to attend a class?  No problem. All sessions are recorded and delivered to your inbox shortly after class to provide endless viewing at your own convenience. You will also be able to download the in depth written course content in .pdf format, the layered .PSD files created in each class, and have private access to BOTH of the class Facebook groups.
Software Requirements: This course is taught in Adobe Photoshop Elements 14. Alternative approaches in Adobe Photoshop CC will be noted during the demonstrations and further detail provided in the extensive course content .pdf printable.
Ticket Information: All 4 sessions are included in the ticket price.
Got a question? Email me.
For guidance on best practices for creating extractions enroll in ExtractTHIS LIVE.  
You save 50% on ExtractTHIS LIVE class when you enroll in Flipping Clipping LIVE. 
Enroll for BOTH classes here.
Flipping Clipping 101 LIVE: Introduction, Clipping Mask Basics and Layout 1
Monday, June 20, 2016 (MDT)
7:00 pm - 8:30 pm
Flipping Clipping 102 LIVE: Layout 2 and 3
Thursday, June 23, 2016 (MDT)
7:00 pm - 8:30 pm
Flipping Clipping 103 LIVE: Layout 4 and 5
Monday, June 27, 2016 (MDT)
7:00 pm - 8:30 pm
Location
Address:
Description:
A link to access the classroom for all  LIVE sessions will arrive in your inbox at 48- 24 hours prior to each session. Please contact me if you have not received your materials within 24 hours prior to class at classes@annaaspnesdesigns.com.