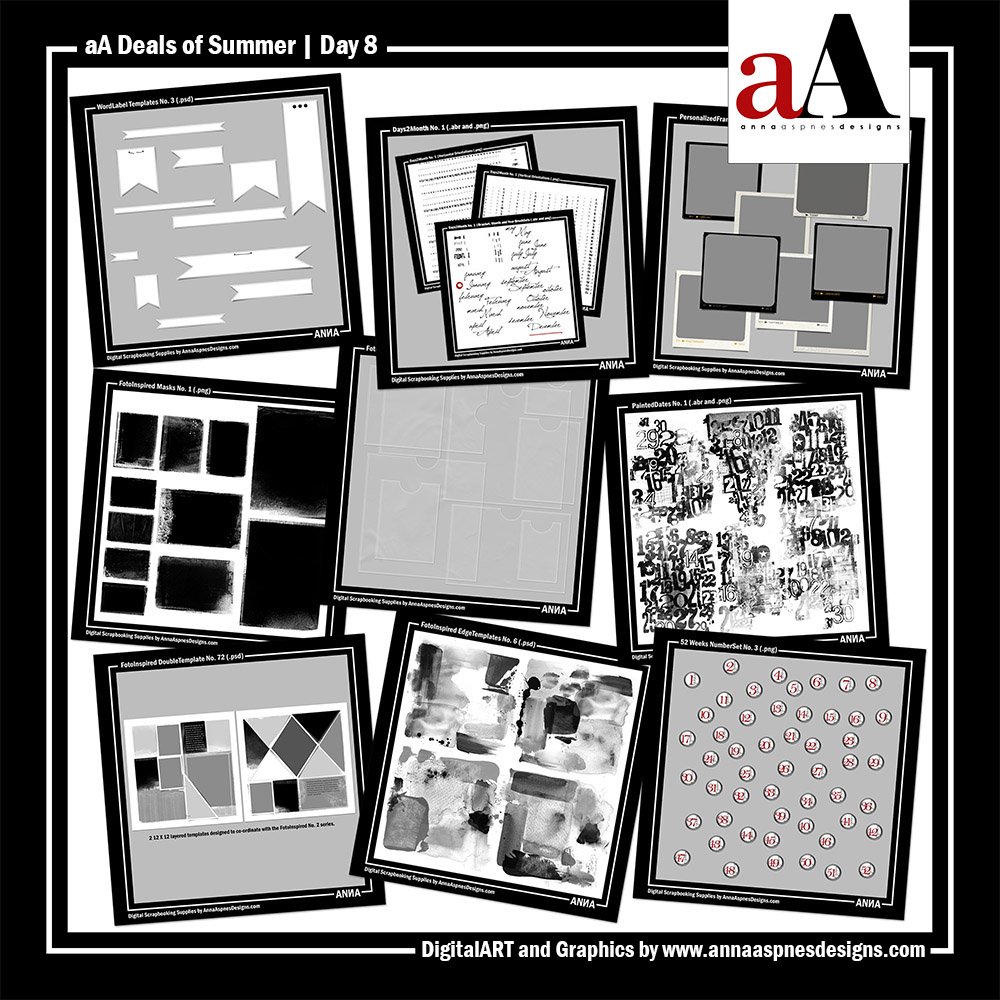 Today, we're celebrating our EIGHTH aA 12 Deals of Summer FotoInspired Sale.
12 Deals of Summer FotoInspired Sale
Save 60% on any DigitalART products in the Project 365/Life category of the aA store.

There's no time like NOW to start documenting your life OR whatever is meaningful to you.
It's one of my favorite projects to look back on as I see the growth and change over the years.
This collection is perfect for documenting everyday moments or special occasions or events.
Discount will be applied automatically to your cart at check-out.
Offer runs Midnight to Midnight US CENTRAL Standard Time.
Excludes all products released in the last 12 weeks.
Watch this video on how I put my pages together.
Also check out ALL the tutorials and layouts here.