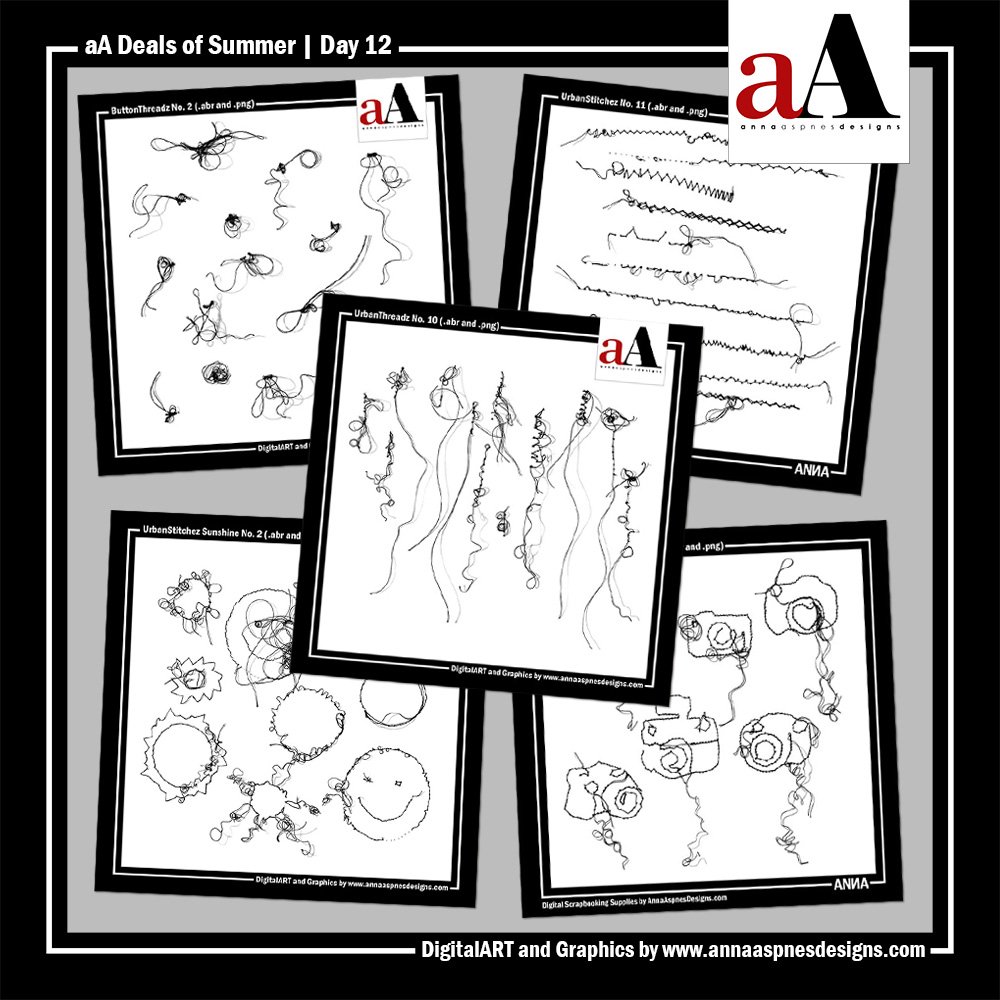 Today, we're celebrating our TWELFTH aA 12 Deals of Summer Stitching Sale.
12 Deals of Summer Stitching Sale
Save 50% on 5 Stitching sets from the aA store.
Discount will be applied automatically to your cart at check-out.

Excludes any sets released in the last 12 weeks.
Offer runs Midnight to Midnight US CENTRAL Standard Time.
Stitching is probably my FAVORITE embellishment if I had to pick one.
See the following tutorial for guidance:
Watch this video on how to use them and consider adding them into your card and craft making endeavors.
This is the last of the aA  Deals of Summer but who doesn't love an ENCORE.

The 12 deals will repeat over the next 4 days with 3 per day in case you missed any 😉
Here's to an artsy summer!