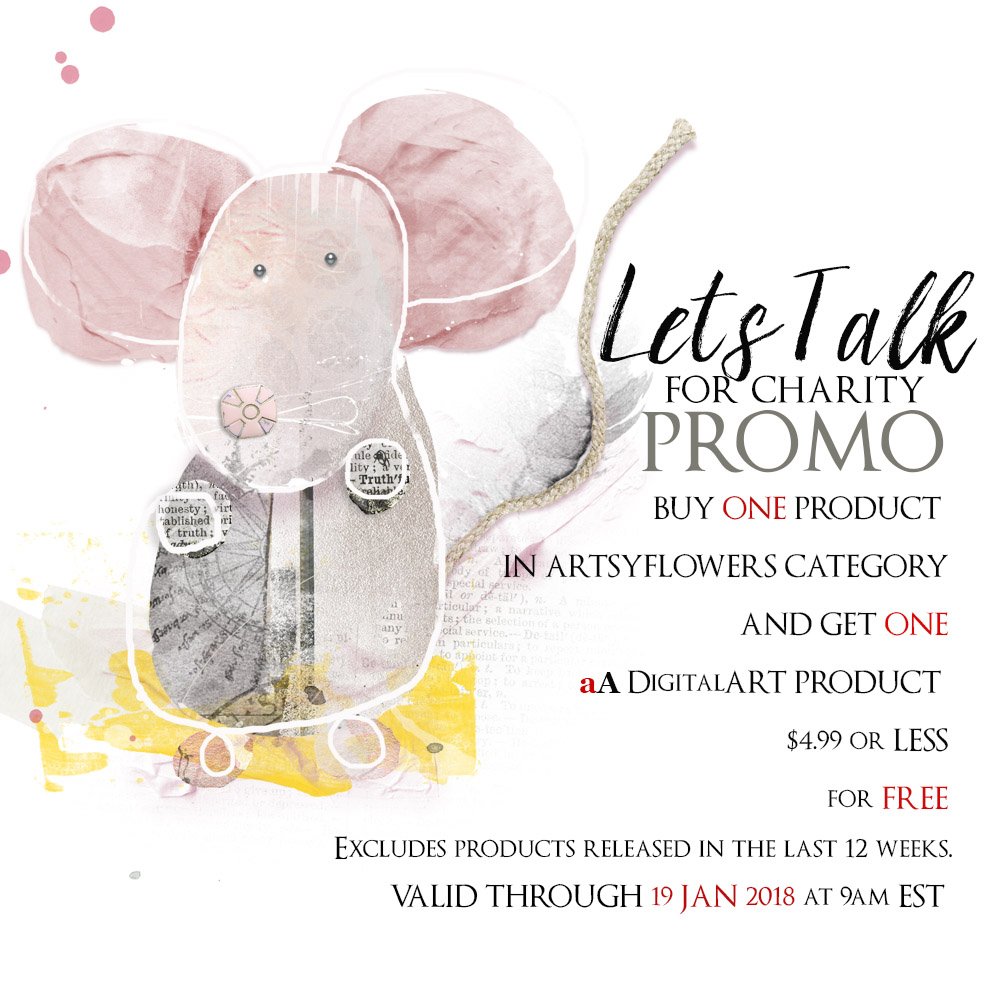 The latest aA DigitalART Store Updates 01-12 are outlined below.
a

A DigitalART Store Updates 01-12
1. Let's Talk for Charity Promo
Let's kick of Year 2018 with an event that matters.
Last year, we had the opportunity to support a charity that is local to the area in which I live, by making a whopping $600 in charitable donations.
This was all done through the generosity of the ArtsyFlower students in sharing their artistry, and your willingness in supporting this worthy cause.
BIG Thanks goes to YOU!
The  Let's Talk Non-Profit Charity Foundation advocates for non-verbal people with their 'Communication For All' message.
This cause is close to my heart as it effects one of my friend's daughters – Watch her cooking video here.
It is also ONE relevant to us storytellers, artists and memory keepers.
Imagine what it would be like NOT to be able to create art and have a voice?
This is the reality for many of the young adults in this group who face physical challenges on a daily basis – Simple actions that we take for granted.
Cerebal Palsy, PDCD and extreme Autism are a some of the diseases I have learned about from interacting this group of amazing people.
While they are mentally very capable, it's their bodies that limit their abilities.
They want to communicate, share their ideas and have a conversation through their devices.
Unfortunately, they are often faced with a world that is afraid of them.
A world that stares  because they just don't know what else to do.
This small group of young adults and their caregivers want to change this, and help others just like them.
I believe this to be bold, brave and commendable and change can only begin with small steps.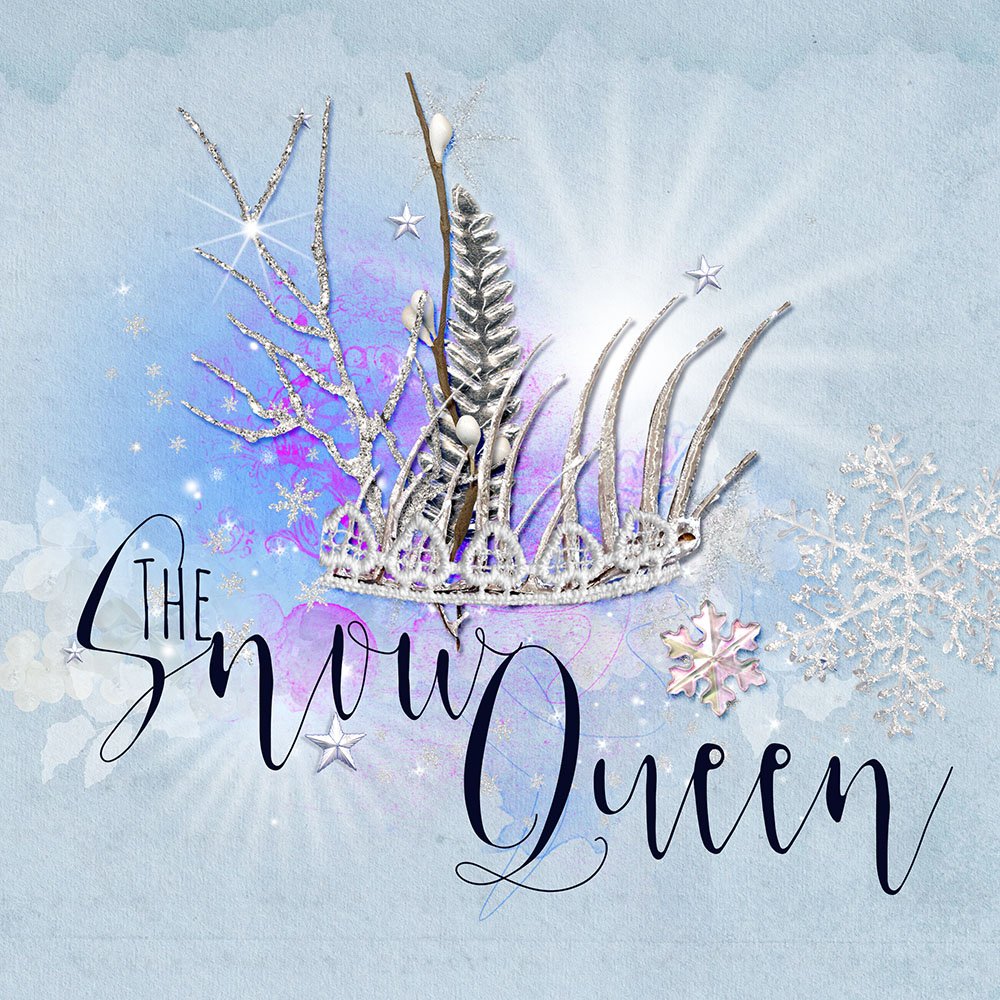 Enter a Snow Queen production in which the non-verbal and verbal will collaborate to spread their message.
The production will take place in Parker, Colorado the first weekend in March.
Ella is performing in 4 different parts.
I am lending a helping hand with the art.
Learn more about the Snow Queen production.
I will be attending a rehearsal this weekend and hope to be able to take photos of some of the cast.
THIS WEEK ONLY
Buy
ONE

Charity Pack from the Artsy Flowers category and get

ONE

Anna Aspnes Designs item $4.99 or less

absolutely FREE!

100% Proceeds benefit The Let's Talk Charity Foundation.

You can also DONATE HERE if you are inclined to do so.

Thank you in advance for your generous support.
2.

a

A

 

Classic ArtPlay 'Winter Sunrise'
The 'Winter Sunrise' ArtPlay Collection has returned to the

a

A

store for a limited time.
Every Wednesday we bring back a  aA Classic AnnaRelease collection from the Anna Aspnes Designs archives.
This limited option is back at a 50% discount and is available for ONE WEEK ONLY.
This collection will no longer be available after January 17, at 9am EDT.
The aA ValuePack includes the following aA artsy digital scrapbooking designs by Anna Aspnes Designs:
PERSONAL USE ONLY – Photographers, artists and crafters, web designers and scrapbookers For Hire (S4H)/Scrapbookers For Others (S4O) may purchase a Commercial Use License for each of these products for a nominal fee here.