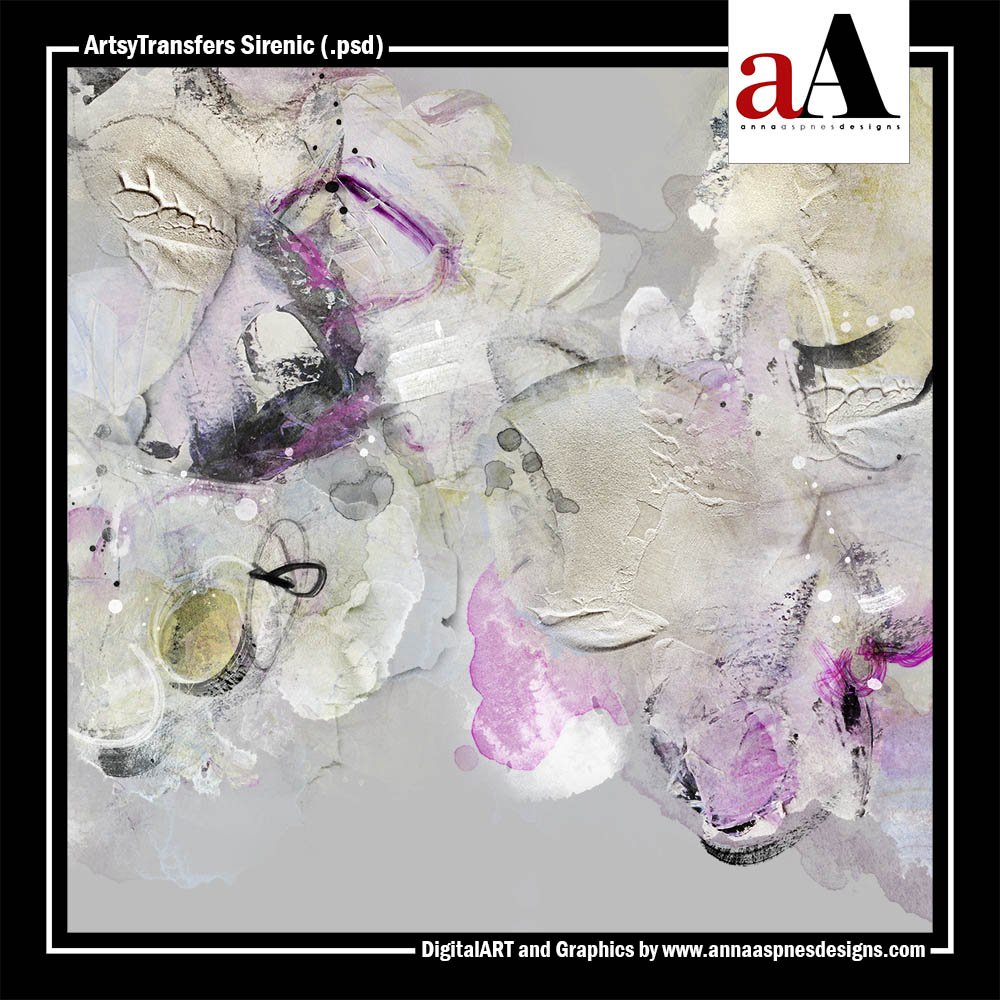 The latest and greatest at Anna Aspnes Designs in aADigitalART Store Updates 02-15.
a

A

DigitalART Store Updates 02-15
1. ArtsyTransfers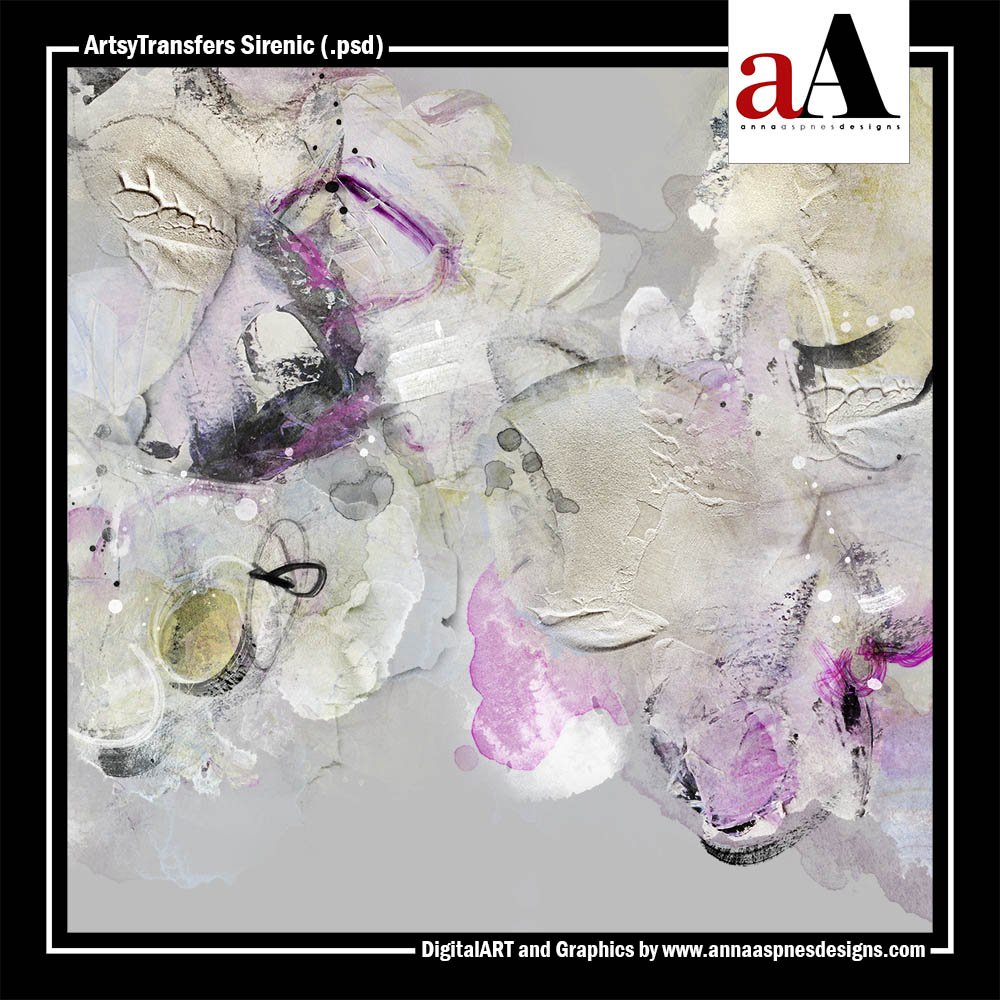 New ArtsyTransfers Sirenic arrived on Wednesday in the Anna Aspnes Designs store which coordinates with ArtPlay Palette Sirenic.
Watch this ArtsyTransfers 101 – The Easy Way to Blend Photos Video for guidance on using ArtsyTransfers in your digital artistry and digital scrapbooking layouts.
New ArtsyTransfers are discounted by 20% through February 20, 2019 at 9 am EST.
3.

a

A

Classic ArtPlay 'Behold'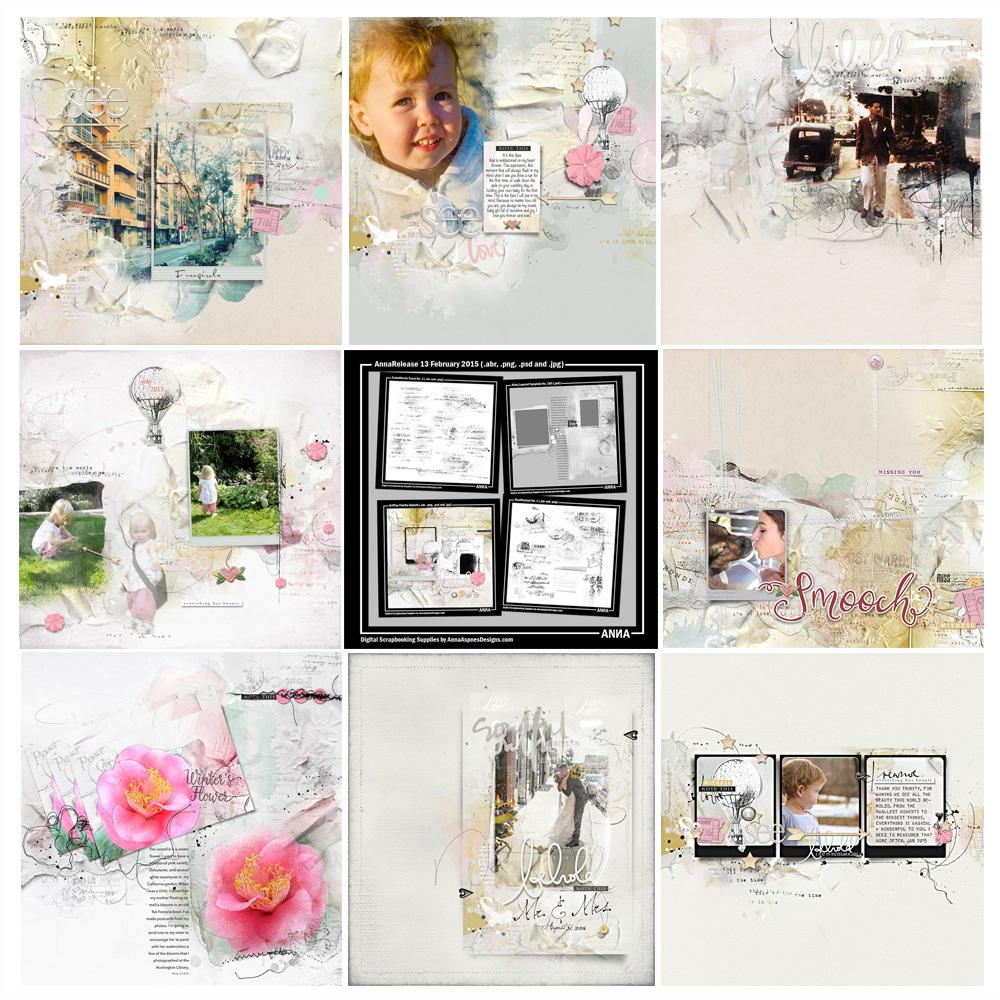 The 'Beholde' ArtPlay Collection has returned to the

a

A

store for a limited time.
Every Wednesday we bring back a aA Classic AnnaRelease collection from the Anna Aspnes Designs archives.
This limited option is back at a 50% discount and is available for ONE WEEK ONLY.
This collection will no longer be available after February 20, 2019 at 9am EST.
The ValuePack includes the following aA artsy digital scrapbooking designs by Anna Aspnes Designs:
aA DigitalART: PERSONAL USE ONLY – Photographers, artists and crafters, web designers and scrapbookers For Hire (S4H)/Scrapbookers For Others (S4O) may purchase a Commercial Use License for each of these products for a nominal fee here.
3. Early Bird Registration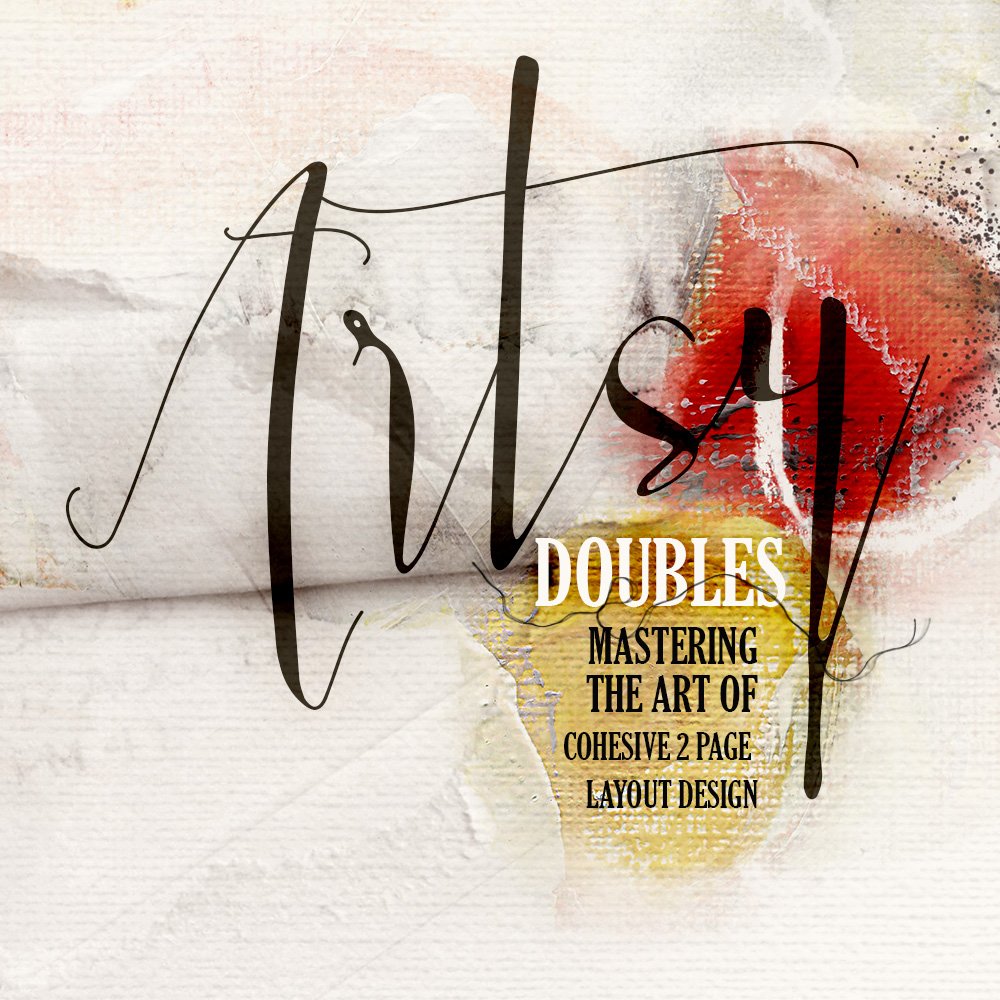 Why ArtsyDoubles?
MASTERING THE ART OF 2 PAGE SPREADS
a

A

Classes deliver what you want to learn and address the struggles I observe in this artistry community.
If you are frustrated with pairing layouts together in a double-page spread for print.
You want to know how to create cohesive pages where the design flows from one page to the next.
OR simply want an easier and faster way to create your digital scrapbooking and artistry.
This class is definitely for YOU.
What You Will Learn
ALL MY APPROACHES AND TECHNIQUES IN STEP-BY-STEP FORMAT PLUS BLUEPRINT TEMPLATES.
This 4 part course is designed to guide you through a variety of approaches for creating cohesive spreads.

Session #1. Anatomy of a Layout.
The process and components of creating a layout are broken down into logical steps, for ease of understanding and to provide a blueprint for you to follow in creating your own pages.
Everything you need to know about artsy design principles.
How layout design differs for double pages.
Learn the ONE BIG SECRET to my artsy 2 page approach.
BONUS Master ArtsyDouble Blueprint Templates to guide you own double page designs.
Session #2. Templates

Everything you need to know about mixing and matching templates using the artsy design principles from session #1 to create winning combinations.
Work with a variety of templates from the

a

A

DigitalART range.
Learn how to pair templates to existing single page layouts to create a cohesive spread.
A wide range of examples provide.
BONUS Template DigitalART Sampler.
Session #3. Artsy Papers
Learn how to use artsy papers to create cohesive double pages.
Learn how to create custom companion artsy papers using ArtPlay Palette components and ArtsyTransfers.
Step-by-step layout approach to making the ArtsyDoubles magic happen.
BONUS DigitalART sampler.
Session #4. FreeStyling
From blank canvas to cohesive ArtsyDouble.
Use the Master ArtsyDoubles Blueprint Templates to create a cohesive layout from scratch using aA DigitalART supplies.
Step-by-step approach to 'freestyling' your digital artistry.
Incorporate everything you've learned in this course to create ArtsyDoubles.
ArtsyDoubles Schedule
LIVE SESSIONS TAKE PLACE ON THE DATES BELOW BUT WILL BE RECORDED AND REPLAYS AVAILABLE FOR ALL STUDENTS SHORTLY AFTER EACH EVENT.
Monday 25 February 2019 from 4.00-5.00 pm MST
Friday 1 March 2019 from 10.00-11.00 am MST
Friday 8 March 2019 from 2.00-3.00 pm MST
Wednesday 13 March from 5.00-6.00 pm MST
SAVE $10 WHEN YOU REGISTER BEFORE 18 FEBRUARY 2019.
CLICK HERE TO LEARN MORE ABOUT THIS OPPORTUNITY TO GROW YOUR SKILLS AND ENHANCE YOUR DIGITAL ARTISTRY AND MEMORY KEEPING.
Got a Question?
Email me at classes@annaaspnesdesigns.com or post in the comments below.