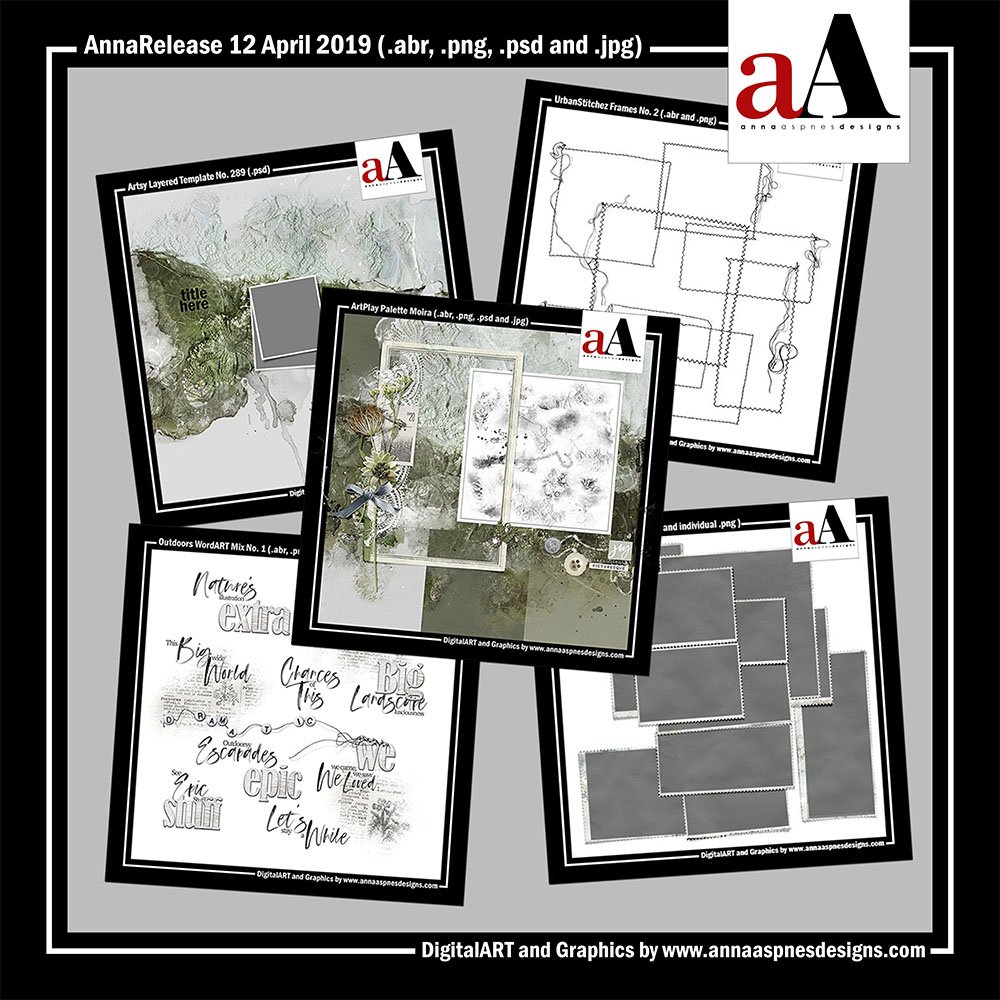 The latest and greatest at Anna Aspnes Designs in
a

A
DigitalART Store Updates 04-12.
a

A DigitalART Store Updates 04-12
1. New AnnaRelease
The ArtPlay 'Moira' Collection includes 5 coordinating DigitalART products.
Available as individual sets discounted by 20%, or SAVE 48% when you enjoy the complete collection.
Offer valid through 
April 19, 2019 at 9 am EST.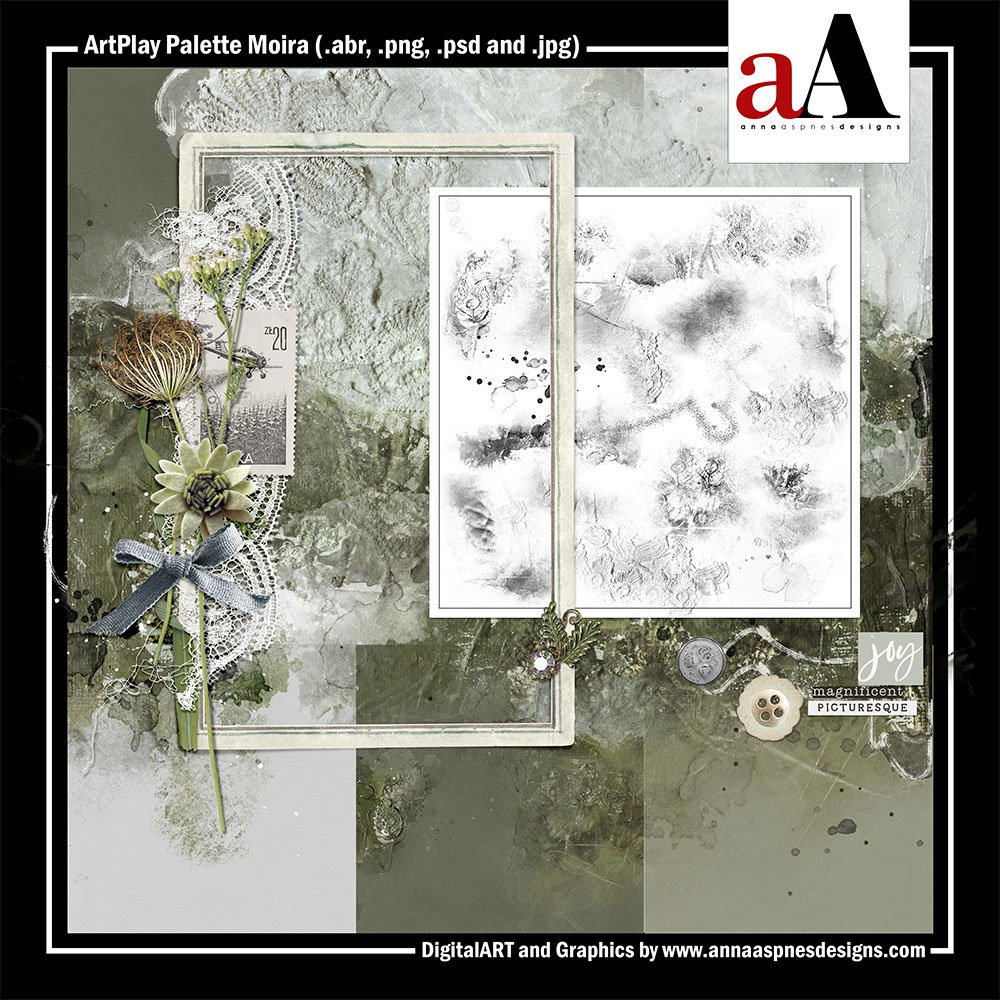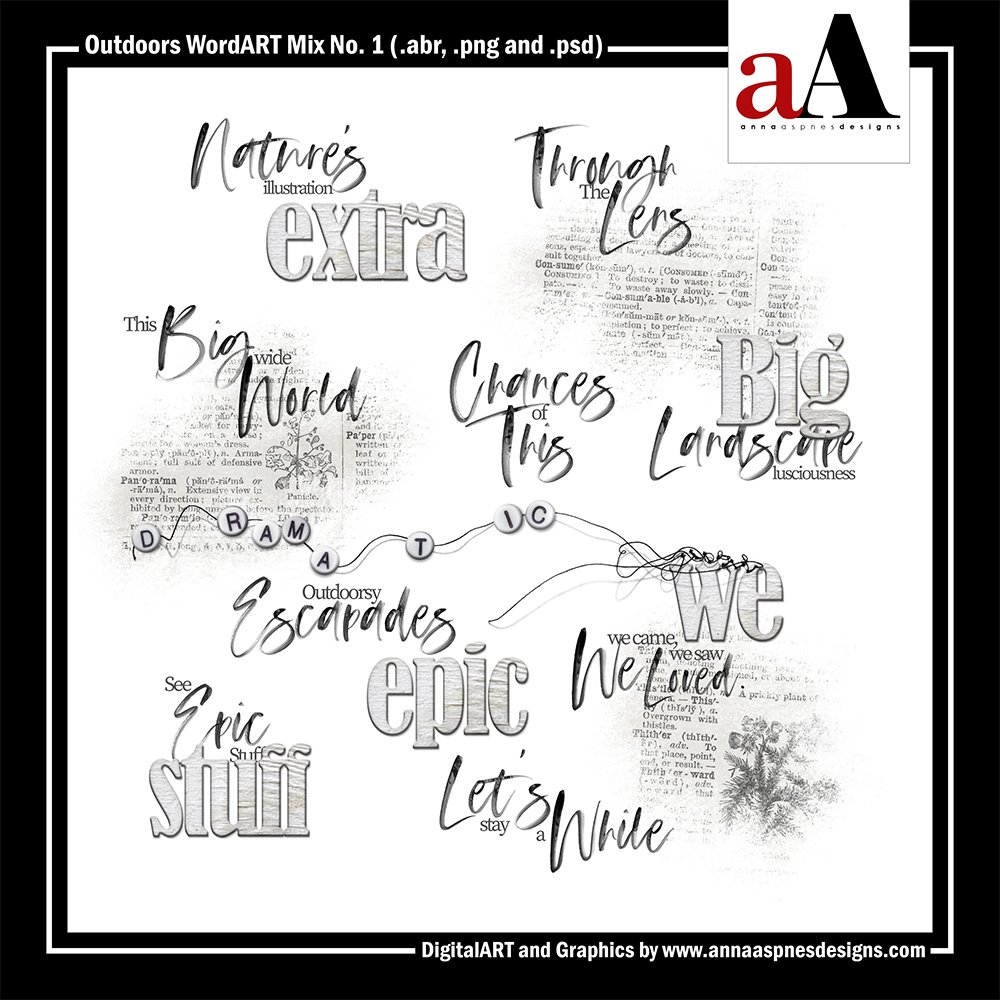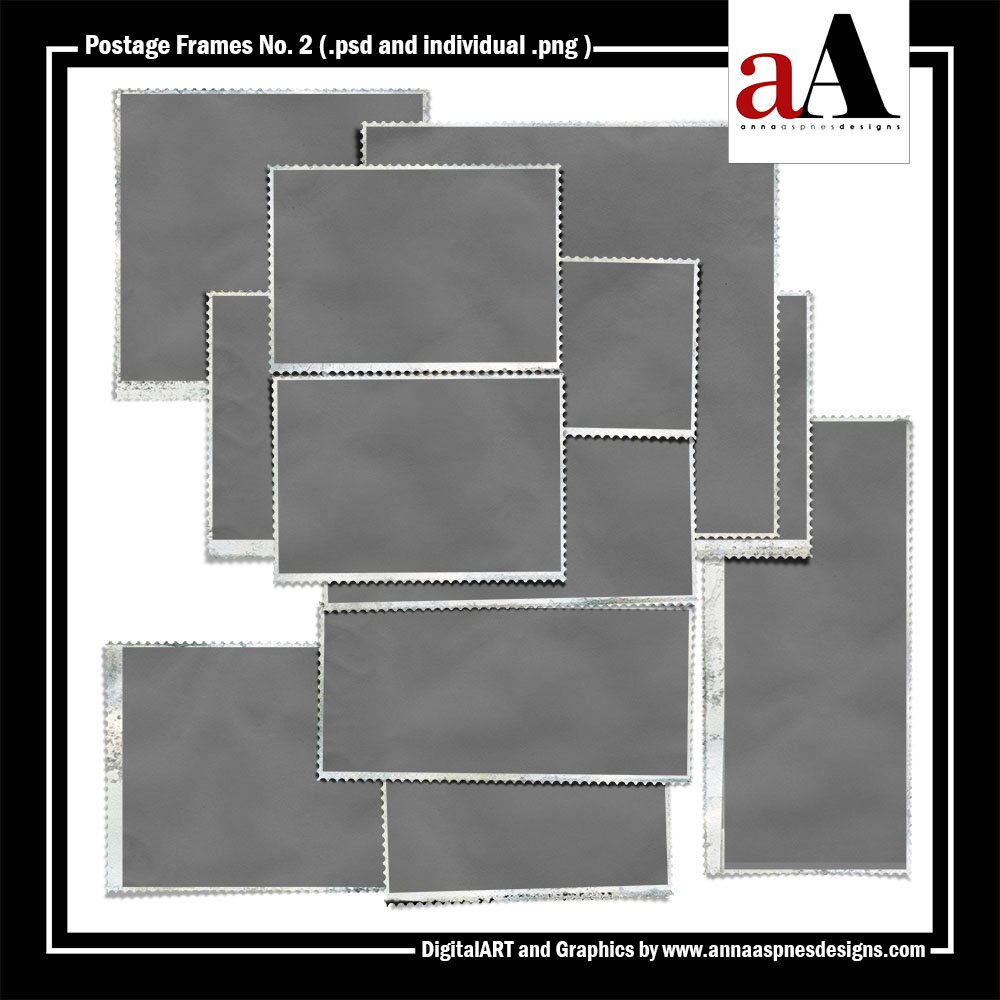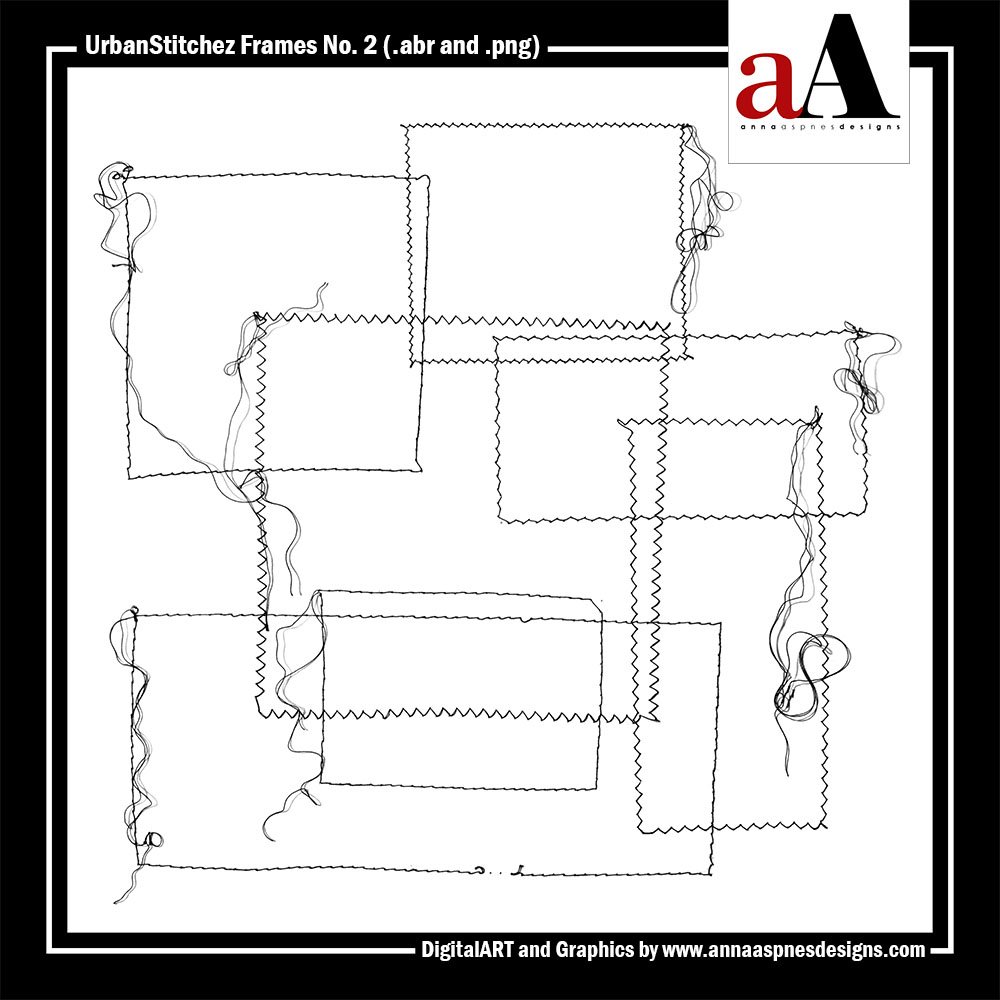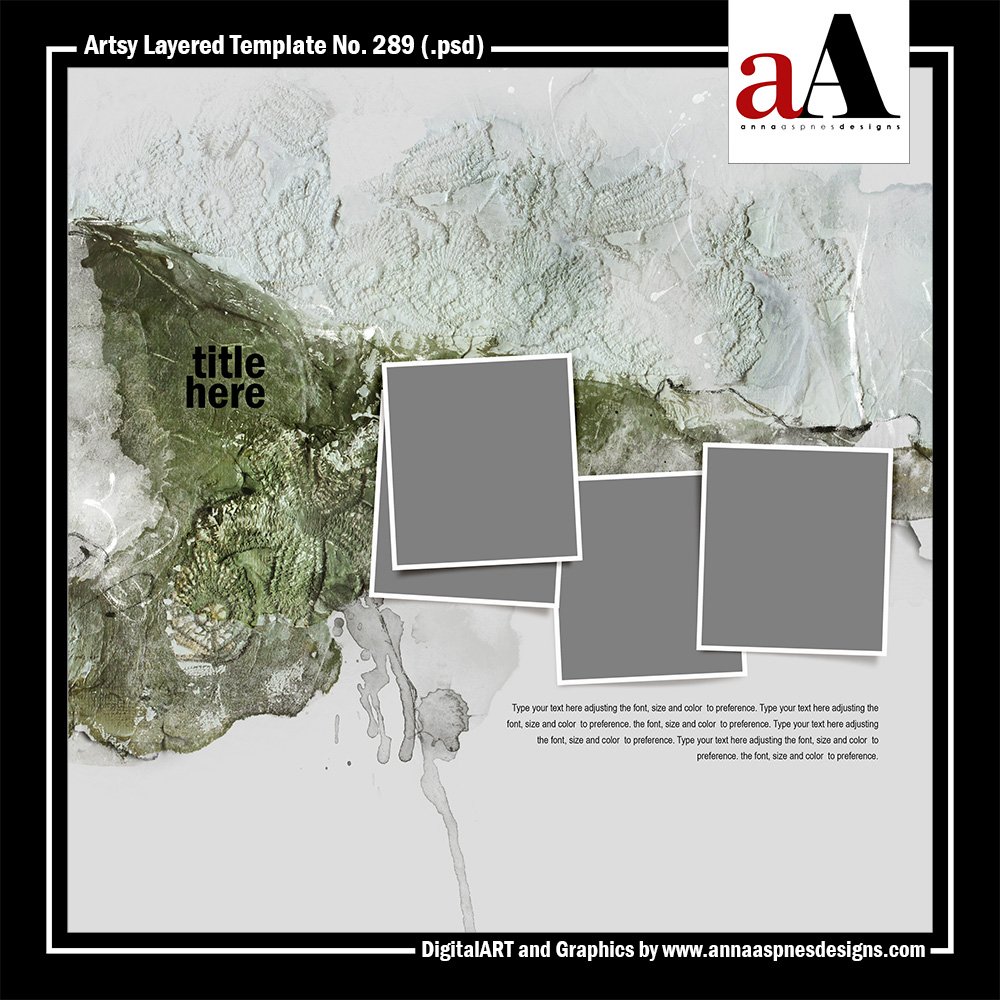 2. MidWeek Releases
NEW Eggs BrushSet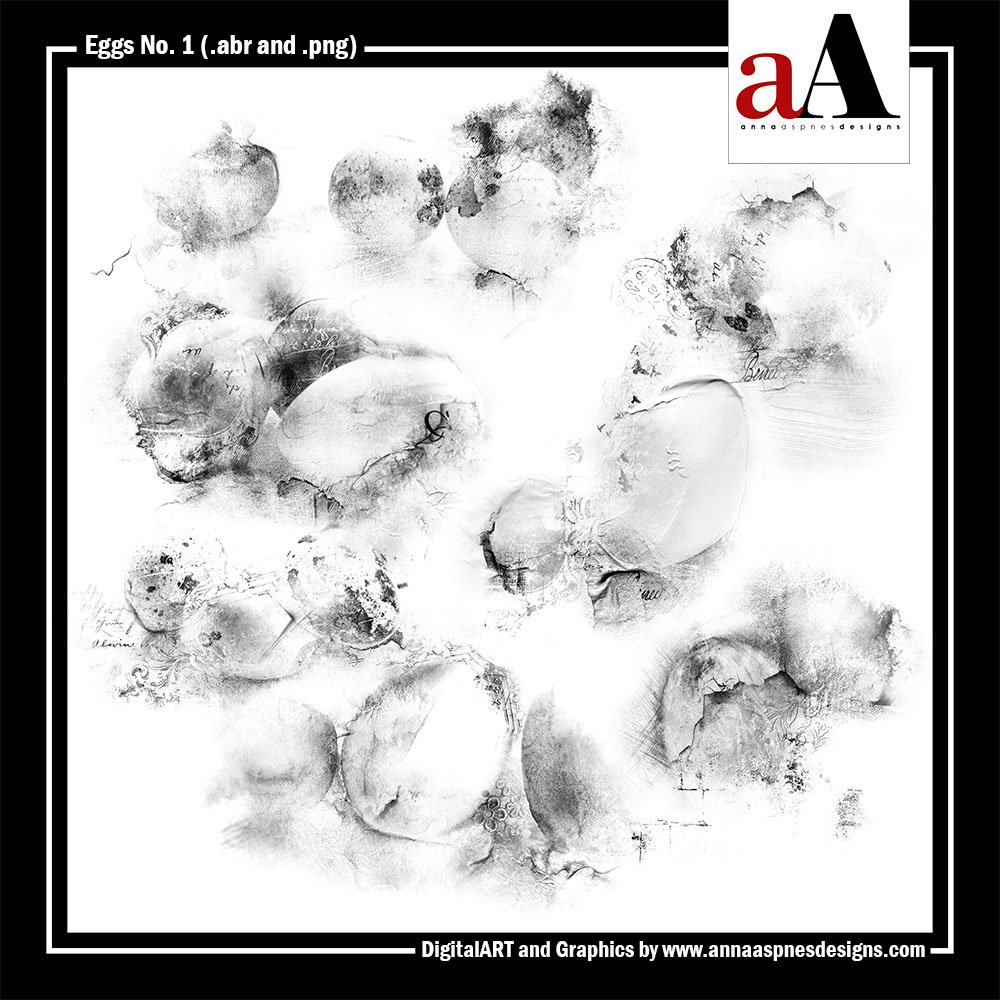 A collection of 7 decorative egg brushes delivered in .abr and .png format. There are 2 different .abr files to support PSCC and PSE15 (from 3148 to 4717 pixels) and Elements/earlier versions of PS (from 2478 to 2500 pixels).
3.

a

A

Classic ArtPlay Palette 'To The Moon' Collection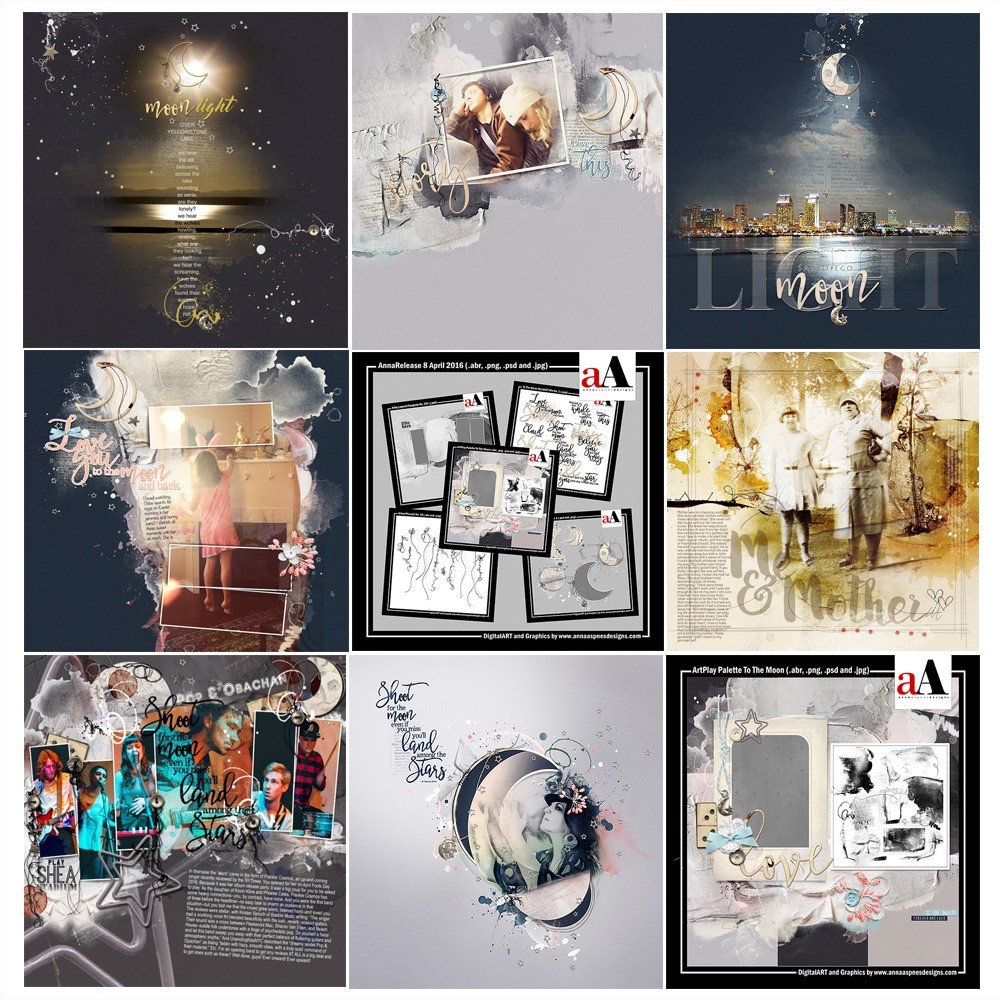 The 'To The Moon' ArtPlay Collection has returned to the

a

A

store for a limited time.
Every Wednesday we bring back a 

a

A

 Classic AnnaRelease collection from the Anna Aspnes Designs archives.
This limited option is back at a 50% discount and is available for ONE WEEK ONLY.
This collection will no longer be available after
April 17, 2019 at 9am EST.The ValuePack includes the following

a

A
artsy digital scrapbooking designs by Anna Aspnes Designs
:
a

A

DigitalART
:PERSONAL USE ONLY – Photographers, artists and crafters, web designers and scrapbookers For Hire (S4H)/Scrapbookers For Others (S4O) may purchase a Commercial Use License for each of these products for a nominal fee 
here
.