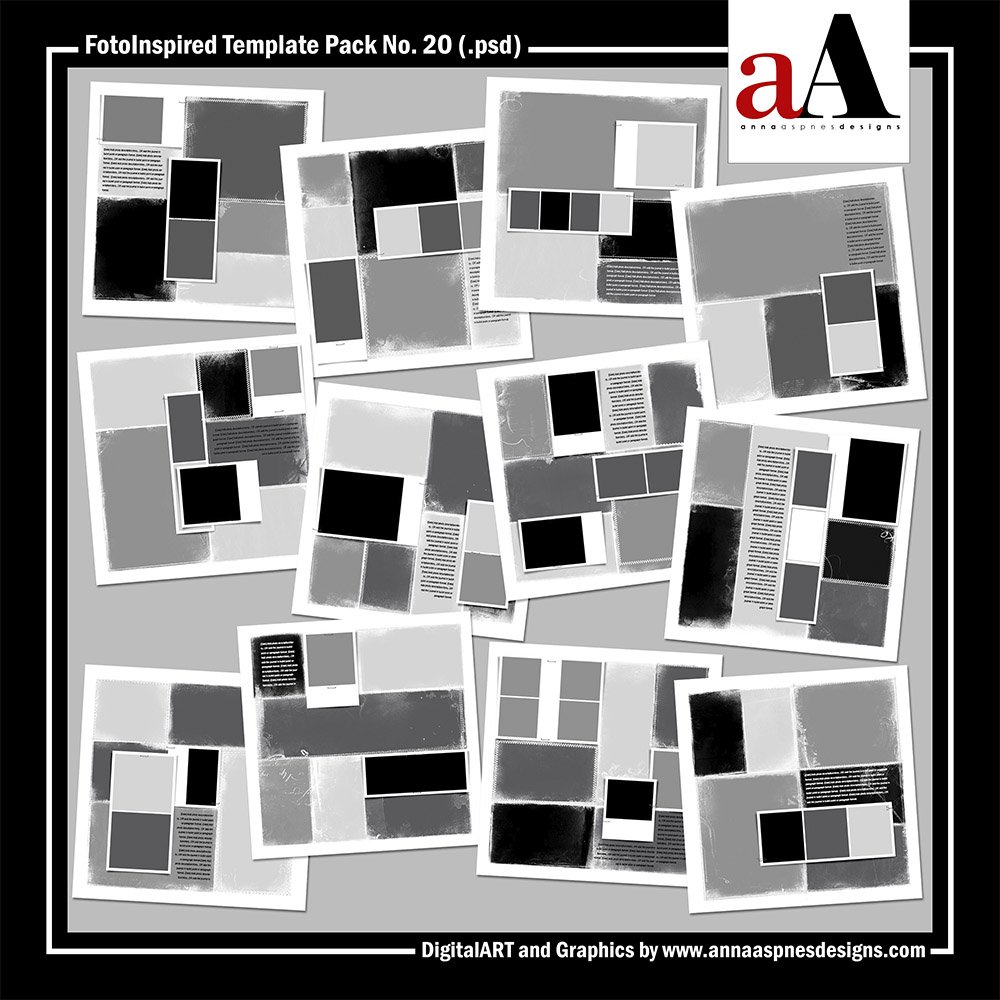 The latest and greatest at Anna Aspnes Designs in aA DigitalART Store Updates 07-24
a

A

DigitalART Store Updates 07-24
New Releases
Twelve 12 X 12 Artsy MultiFoto layered templates delivered in layered .psd format to include a number of distressed FotoMasks, 3-layer frames, stitched frames, and staples. The templates in this pack may be used independently or in pairs to create cohesive double-page spreads which can be resized as preferred. This is part of a series of templates that form the foundation of my FotoInspired project.
SAVE 50% through July 31, 2020 at 9 am EDT.
Midweek Releases
New 12 X 12 Stitched Templates No. 1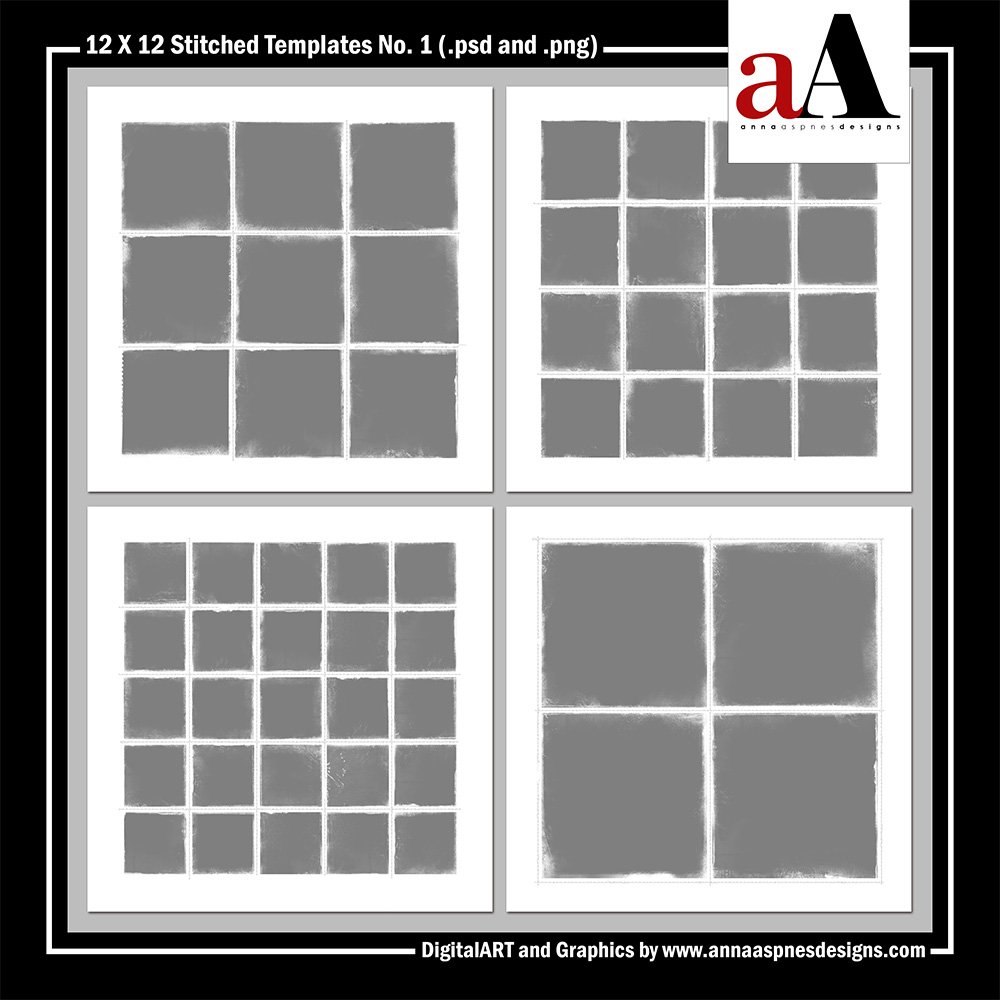 A collection of 4 – 12 X 12 stitched templates featuring grid stitching and numerous square masks designed for use with the clipping mask function or for re-coloring in Photoshop, Elements and Paint Shop Pro. Each template is delivered in .psd and .png format:
The .psd file includes a white background, multiple gray square mask layers, with BOTH clean and distressed versions PLUS a grid stitched overlay.
There are 3 .png files for each template designed to be layered in your photo-editing program, a clean square mask layer and a distressed layer from which you can 'Copy and Paste' the individual squares as preferred PLUS a grid stitched overlay.
Simply clip your images and DigitalART supplies to the square mask layers and add your own words or DigitalART supplies. Further information on using Clipping Masks in Photoshop and Elements can be found at Anna Aspnes Designs and in this video.
SAVE 20% through July 29, 2020 at 9 am EDT.
ArtPlay Downtown + ArtsyTransfers Bundle
Every Wednesday we bring back a aA CLASSIC ArtPlay Palette Collection.
This limited option is back at a 58% discount and is available for ONE WEEK ONLY.
This collection will no longer be available after July 29, 2020 at 9 am EST.
THE VALUEPACK INCLUDES:
aA DigitalART: PERSONAL AND LIMITED COMMERCIAL USE  –  View the complete Terms of Use for details.