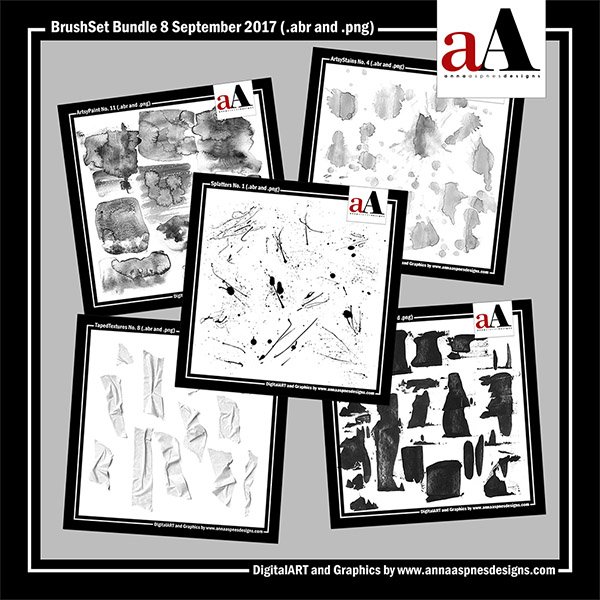 The latest aA DigitalART and Store Updates 09-08 are outlined below.
a

A DigitalART and Store Updates 09-08
1. A New BrushSet Bundle
A collection of 5 BrushSets in the Tools category, designed for adding visual interest to your digital artistry and scrapbooking layouts.
These ToolSets are also perfect for creating ArtsyFlowers.
The new BrushSet Bundle is available as individual sets discounted by 20%, or SAVE 47% when you snag the complete collection.
Offer valid through September 15, 2017 at 9 am EST.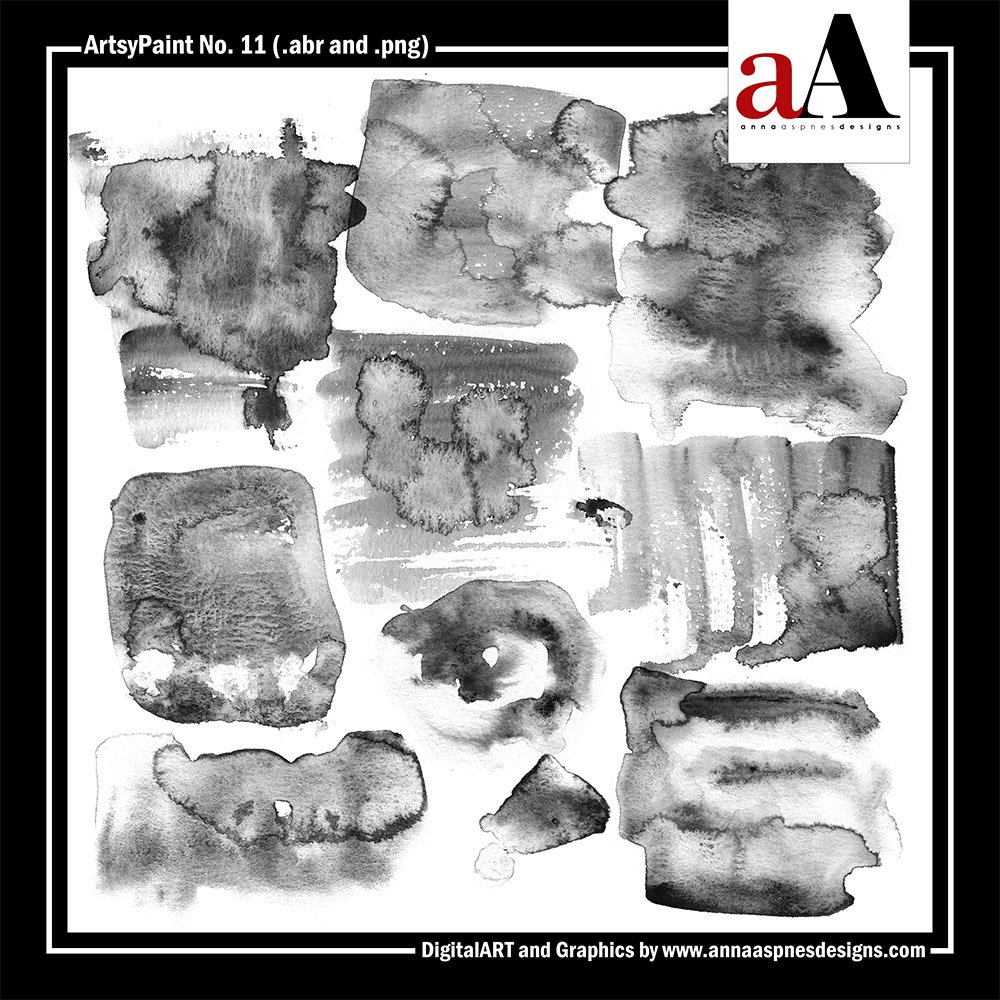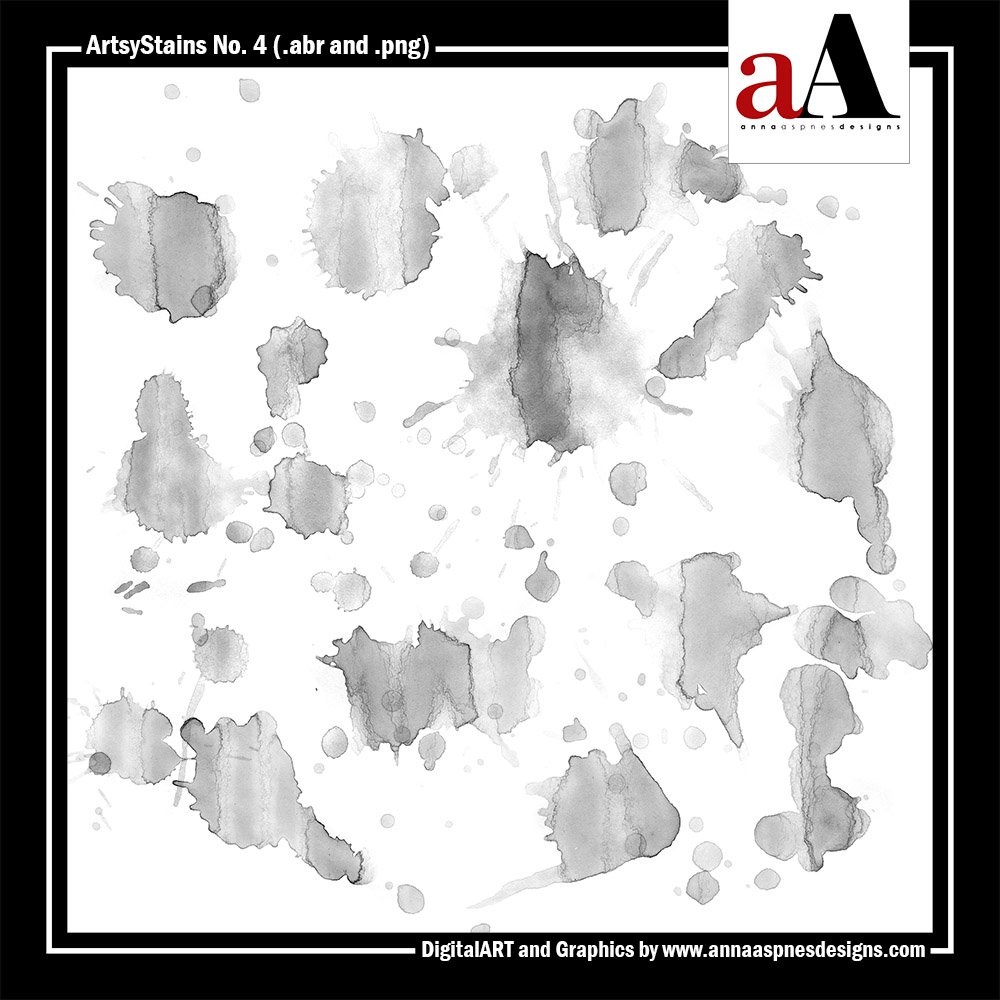 2. Mid-Week Release
There were 2 NEW DigitalART products in the Wednesday release in the theme of photos.
Each of the MidWeek Digital Designs is discounted by 20% through September 13, 2017 at 9 am EST.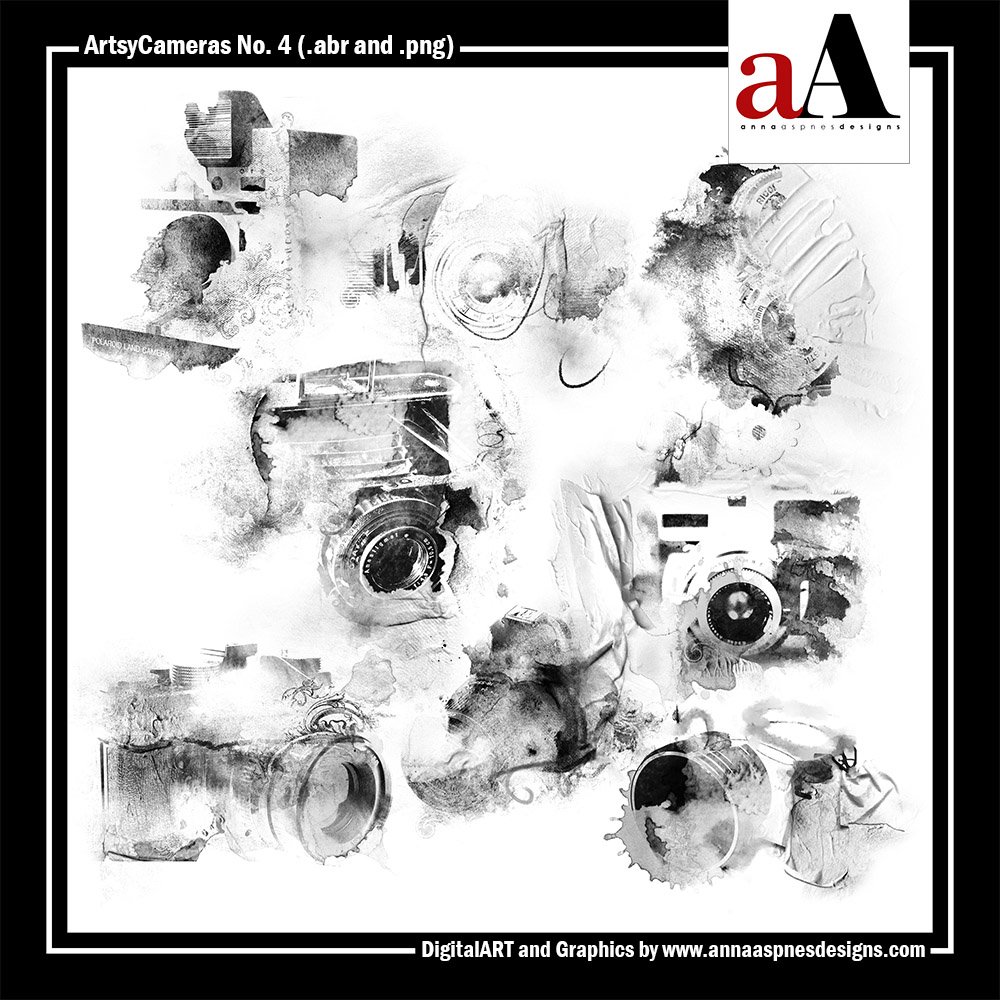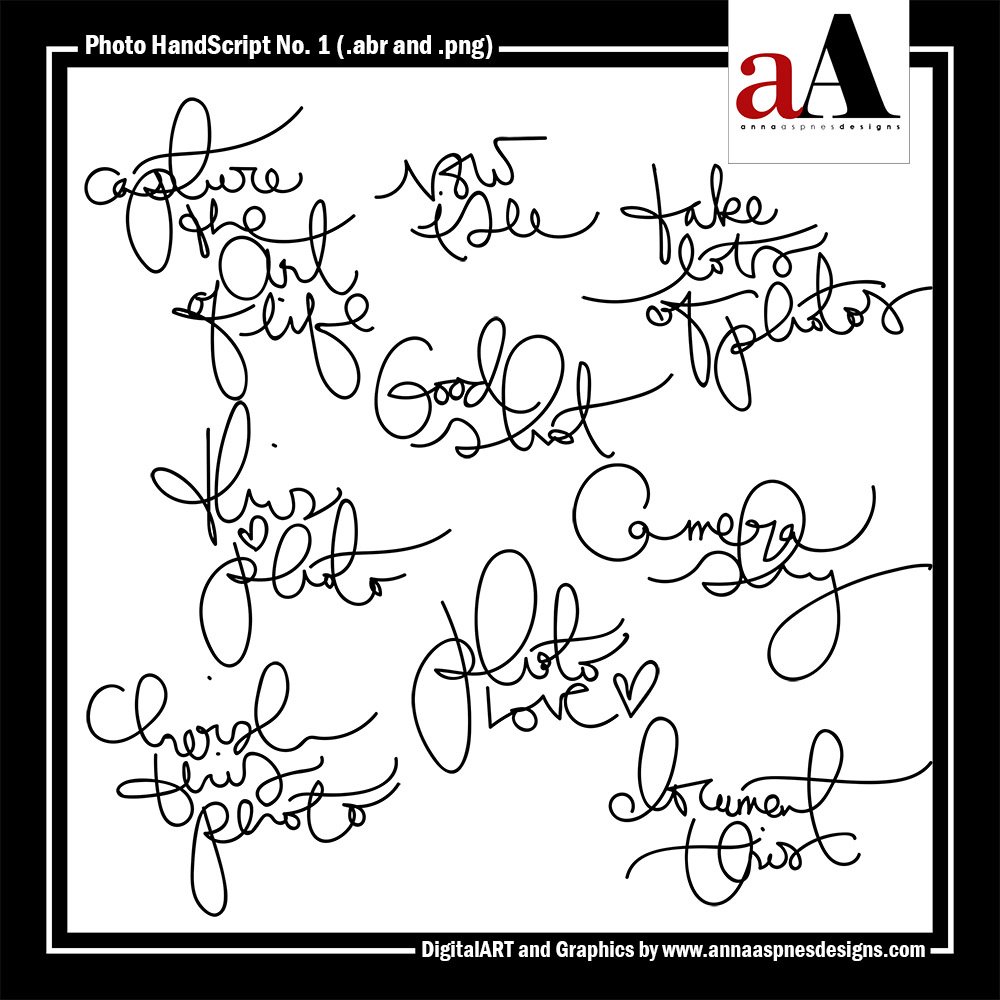 3. Special Offer | FotoInspired MiniPack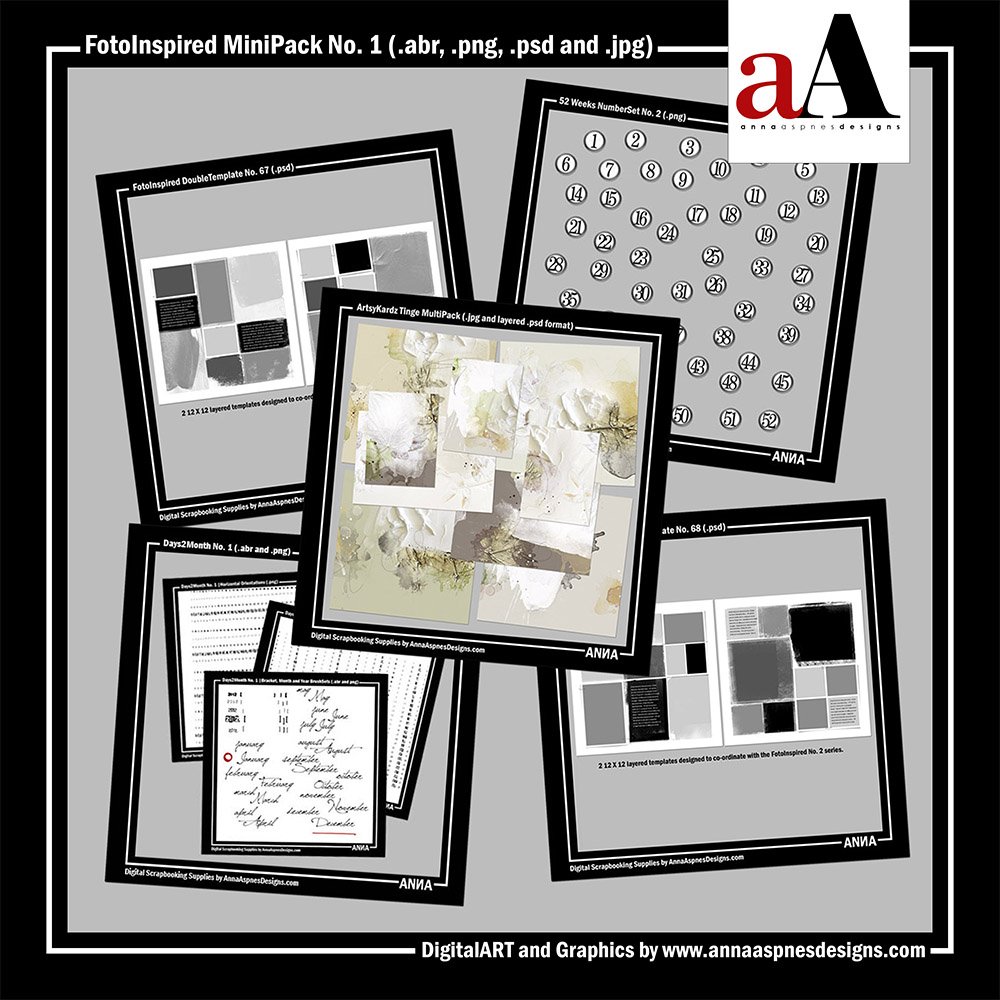 A new feature to the Anna Aspnes Designs line-up.
The FotoInspired MiniPack includes a collection of 5 products in the FotoInspired series curated to help you with your multi-photo documentation style pages.
This is something we're trying on for size, and be sure to check out Part 1 of a short series of videos on my FotoInspired process.
This limited edition ValuePack option comes with a 56% discount and is valid through Wednesday September 20, 2017 at 9 am EDT.
Please do not combine additional percentage coupons with this offer.
Includes:
We would love to hear what you think about the new MiniPack offering or if you would like to see something else?
Please talk to us in the comments below or email me so we can make it happen for you.
4. 

a

A

Classic | 'Airy' ArtPLAY Collection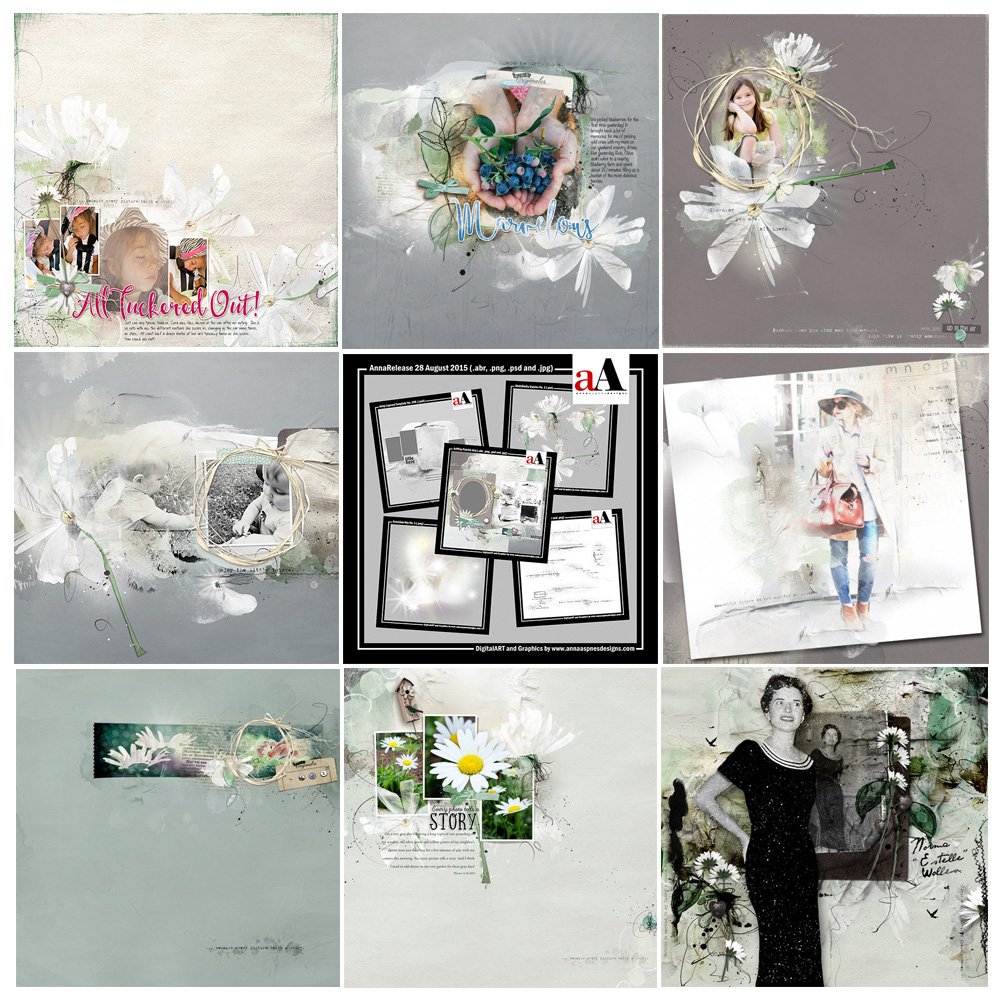 The Airy ArtPlay Collection has returned to the

a

A

store for a limited time.
Every Wednesday we bring back a  aA Classic AnnaRelease collection from the Anna Aspnes Designs archives.
This limited option is back at a 50% discount and is available for one week only.
AnnaRelease *Airy* artsy digital designs collection will no longer be available after September 13, 2017 at 9am EST.
The aA ValuePack includes the following aA artsy digital scrapbooking designs by Anna Aspnes Designs:
Licence Information for Airy Artsy Digital Designs Sale products: Photographers, artists and crafters, web designers and scrapbookers For Hire (S4H)/Scrapbookers For Others (S4O) can purchase a Commercial Use License for each of these products for a nominal fee here.