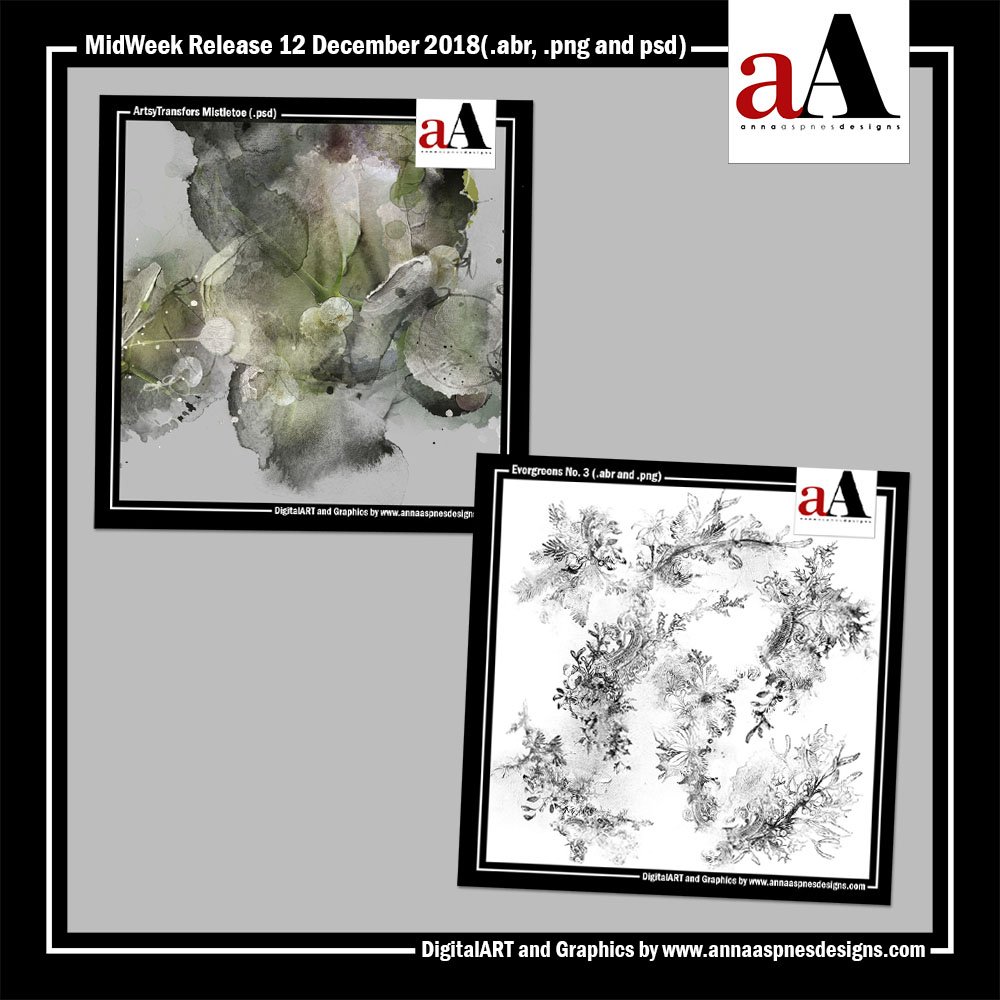 The latest aA DigitalART Store Updates 12-14 are outlined below.
a

A

DigitalART Store Updates 12-14
1. MidWeek Releases
NEW ArtsyTransfers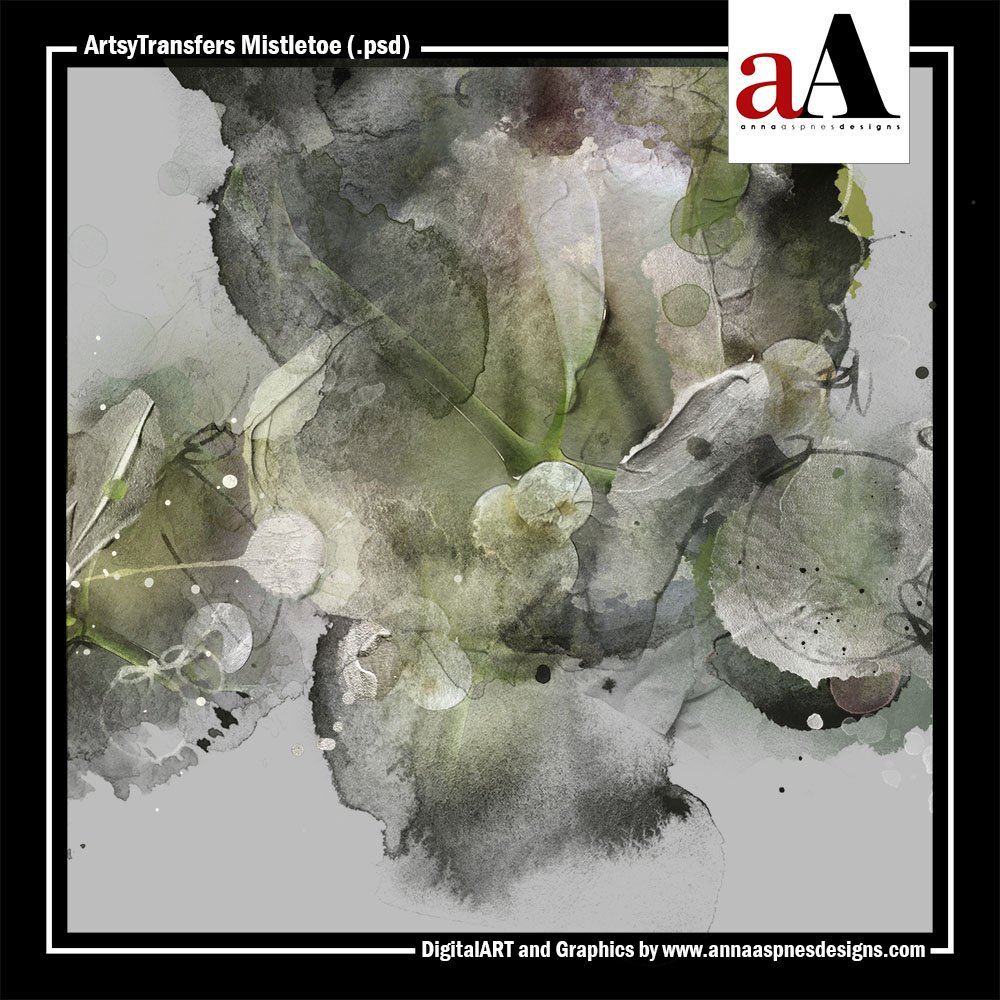 New ArtsyTransfers Mistletoe arrived on Wednesday in the Anna Aspnes Designs store which coordinates with ArtPlay Palette Mistletoe.
Watch this ArtsyTransfers 101 – The Easy Way to Blend Photos Video for guidance on using ArtsyTransfers in your digital artistry and digital scrapbooking layouts.
New ArtsyTransfers are discounted by 20% through December 19, 2018 at 9 am EST.
New BrushSet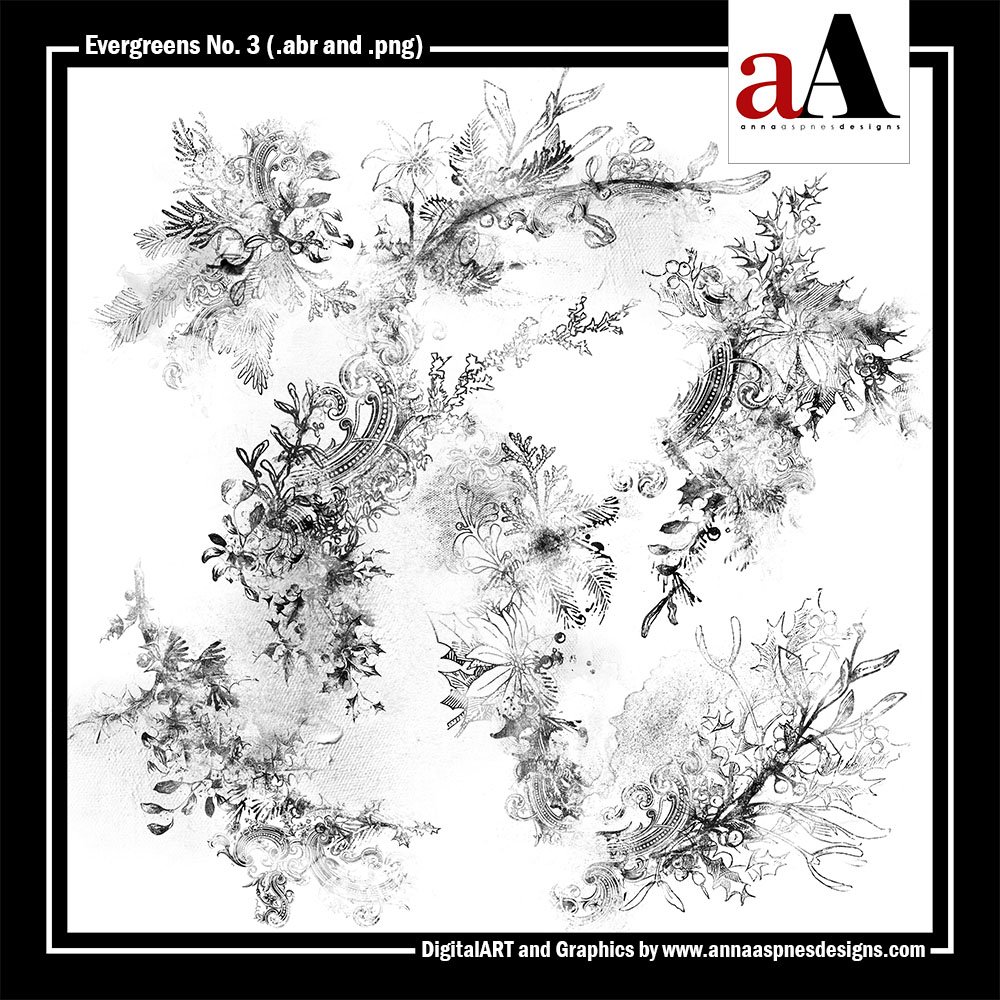 A collection of 7 evergreen, Holiday-themed foliage brushes delivered in .abr and black .png format. There are 2 .abr files to support Elements (from 2085 to 2492 pixels) and Photoshop (from 2085 to 3131 pixels). Guidance on using brushes in Photoshop and Elements can be found in the Instructions for Use eBooklet which is available as a free download from the FreeART category of my store. Also check out this video tutorial which provides an overview of brushes, as well as guidance on how to load and use them.
2. 

a

A

 Classic ArtPlay 'Santa Christmas'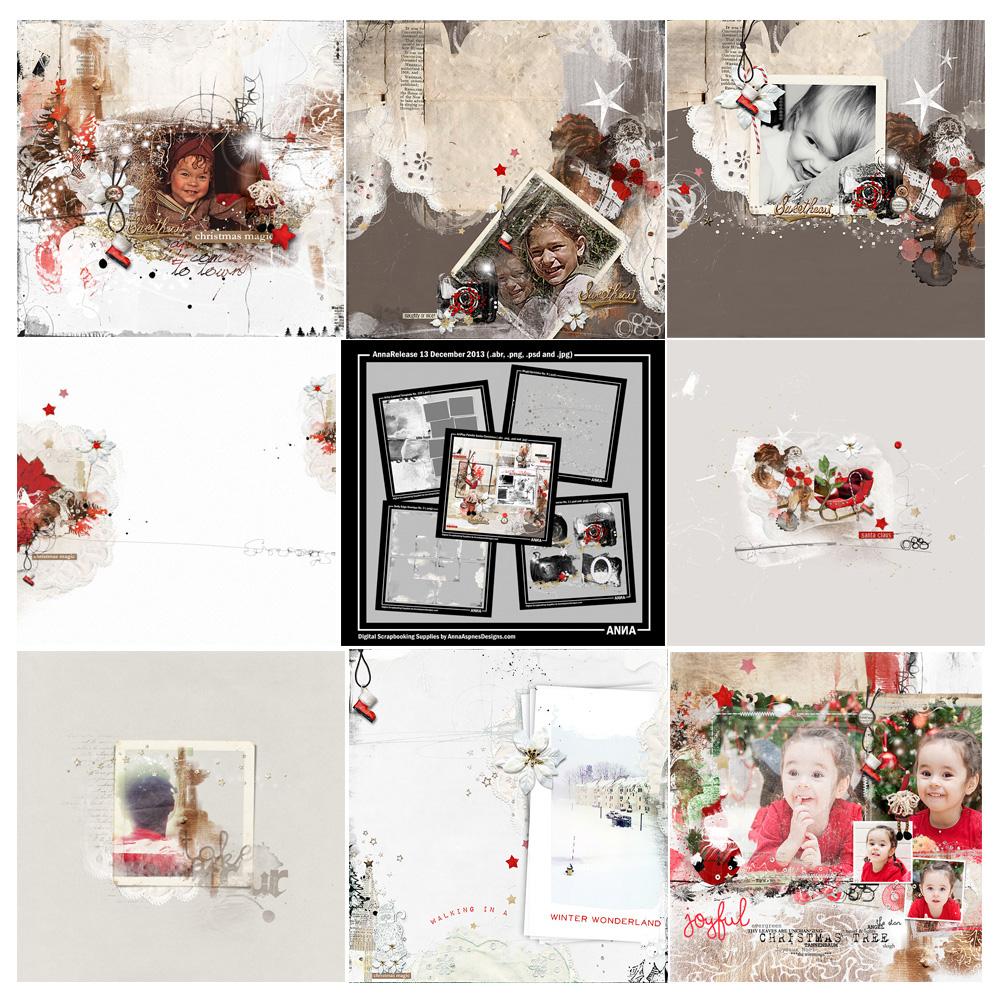 The 'Santa Christmas' ArtPlay Collection has returned to the

a

A

store for a limited time.
Every Wednesday we bring back a aA Classic AnnaRelease collection from the Anna Aspnes Designs archives.
This limited option is back at a 50% discount and is available for ONE WEEK ONLY.
This collection will no longer be available after December 19, 2018 at 9am EST.
The ValuePack includes the following aA artsy digital scrapbooking designs by Anna Aspnes Designs:
aA DigitalART: PERSONAL USE ONLY – Photographers, artists and crafters, web designers and scrapbookers For Hire (S4H)/Scrapbookers For Others (S4O) may purchase a Commercial Use License for each of these products for a nominal fee here.
3. 12 Deals of December ENCORE Days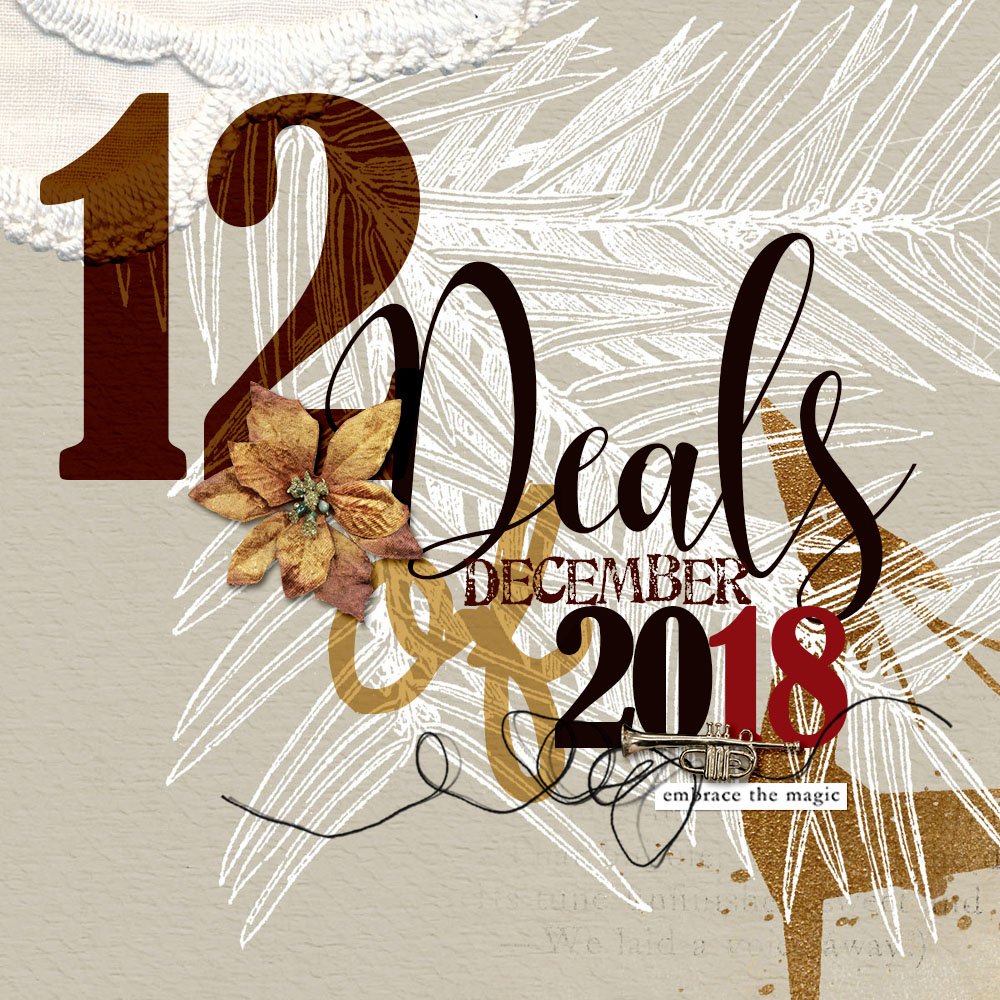 We're coming to the end of 12 Deals of December 2018
There are 2 more ENCORE days to enjoy in case you missed any.
Encore 3 – Friday 14 December 2018
Day 3 – Buy ONE Template Packs/Albums – Get ONE FREE
Day 6 – Save 50% on 6 ArtsyTransfers
Day 9 – 5 Elements or Clipping Masks for $12.00
Encore 4 – Saturday 15 December 2018
Day 10 – Save 50% on 6 BrushSets
Day 11 – 5 Overlays or FotoGlows for $10.00
Day 12 – Save 60% on Project Life Category
Thank you for your support of Anna Aspnes Designs in 2018.