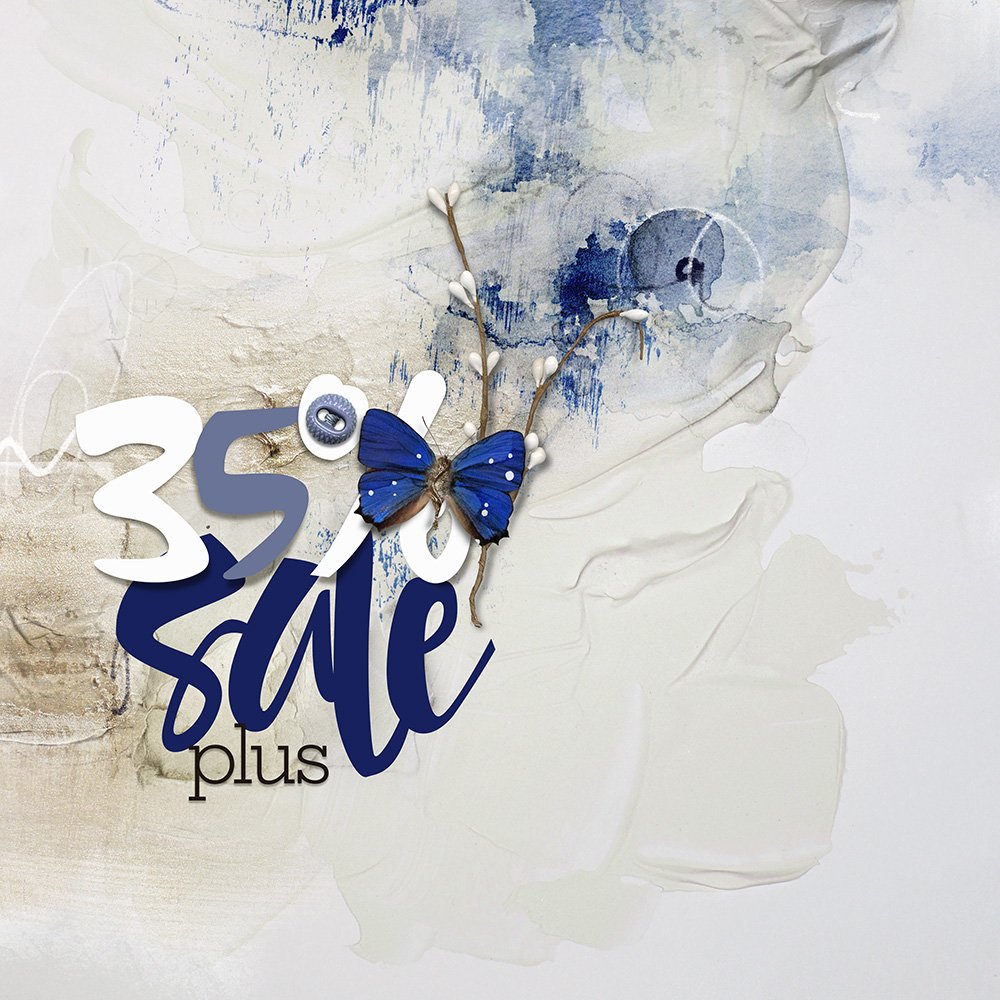 Black Friday Sale 2016 details are here.
It all begins TODAY, now through Monday, November 28, 2016 at Midnight PST.
As well as creating more content for aA Project 2016 this past week, there are a few new digital scrapbooking and artistry sales/events.
Black Friday Sale 2016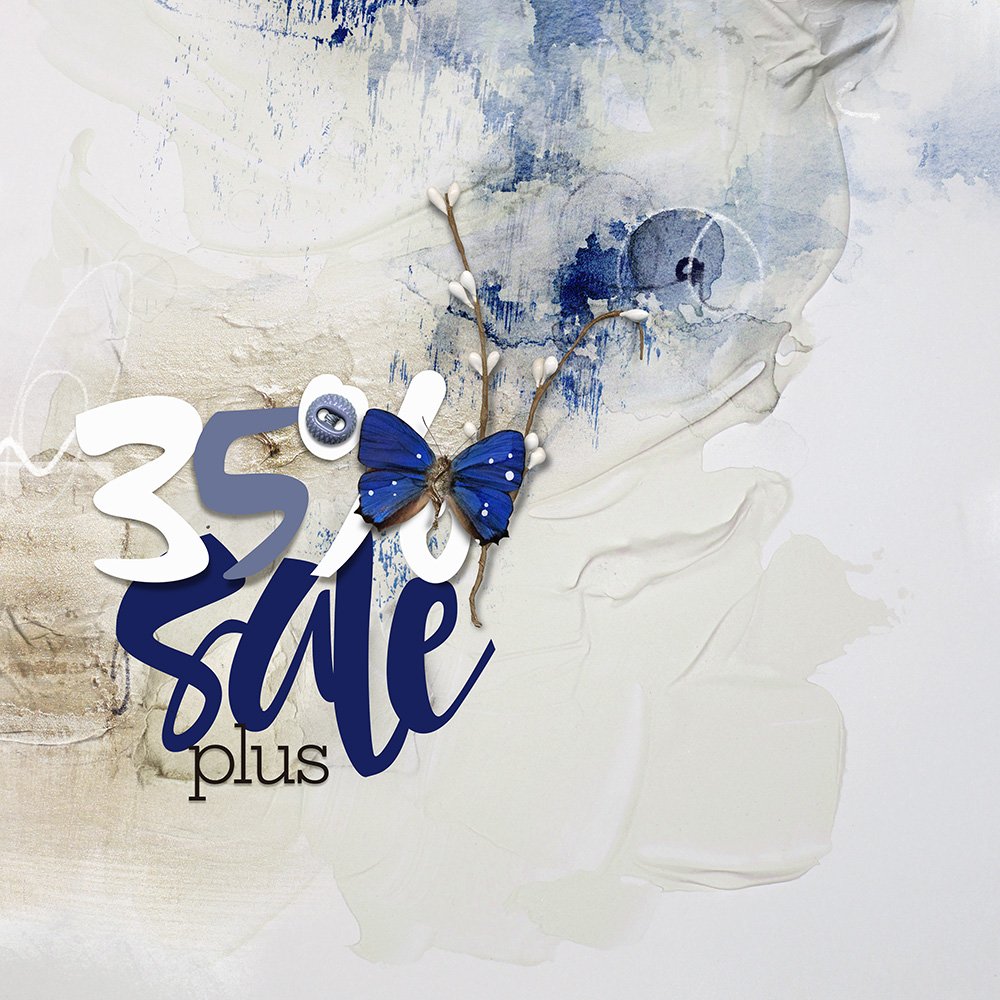 It would not be a Black Friday Sale 2016 without big savings in the aA store. 
We honoring our recent 35,000 layouts in the AnnaGallery milestone, with a 35% DISCOUNT store-wide at the aA store for ONE week only.
Check out our current special ARTInspired Challenge with chances to win GiftKardz prizes and a seat in the new aA Project 2016 workshop.
Please note that some exclusions apply, which include but are not limited to On Sale, ValuePacks, Licenses, GiftKardz, and products released in the last 12 weeks. The latter is  a courtesy to my regular customer who support the AnnaRelease that arrives in the store most weeks.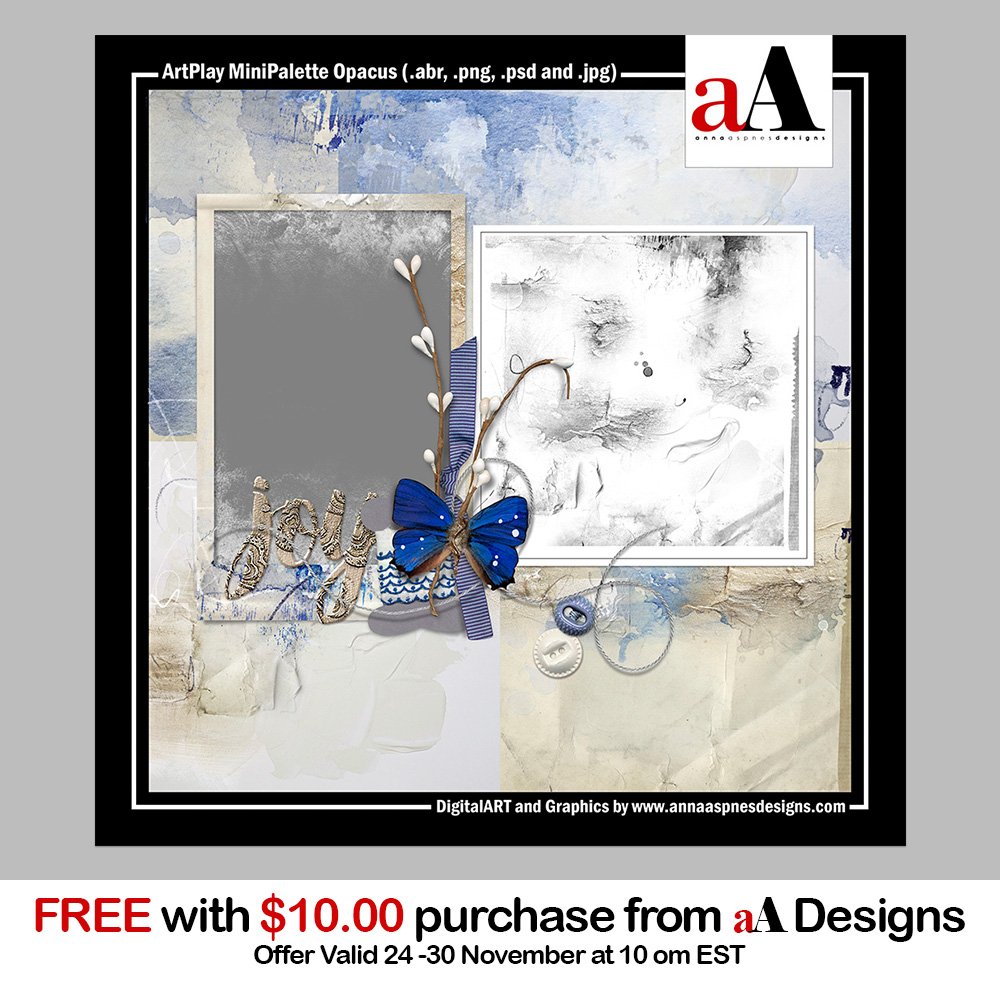 It would not be Thanksgiving without a little gratitude.
ArtPlay MiniPalette Opacus includes 5 artsy and solid 12 X 12 background papers, a 12 – piece BrushSet, 9 transfers/overlays and  9 dimensional embellishments, delivered in .psd and .png format to allow for maximum customization.
Get this happy little collection FREE with a just a $10.00 purchase aA store.
Note that the MiniPalette will be added to your cart automatically once the minimum requirement has been met.