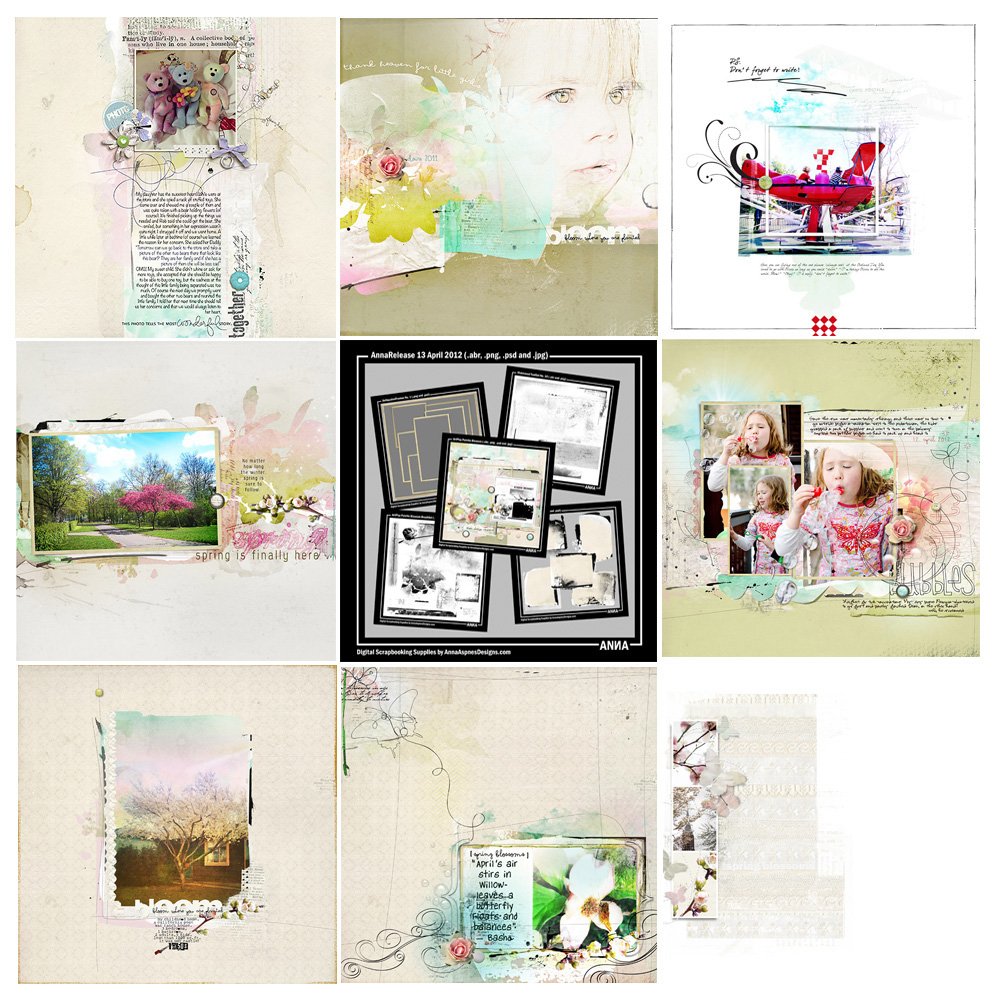 Blossom Artsy Digital Designs Sale is now available in the aA store for a limited time.
Blossom Artsy Digital Designs Sale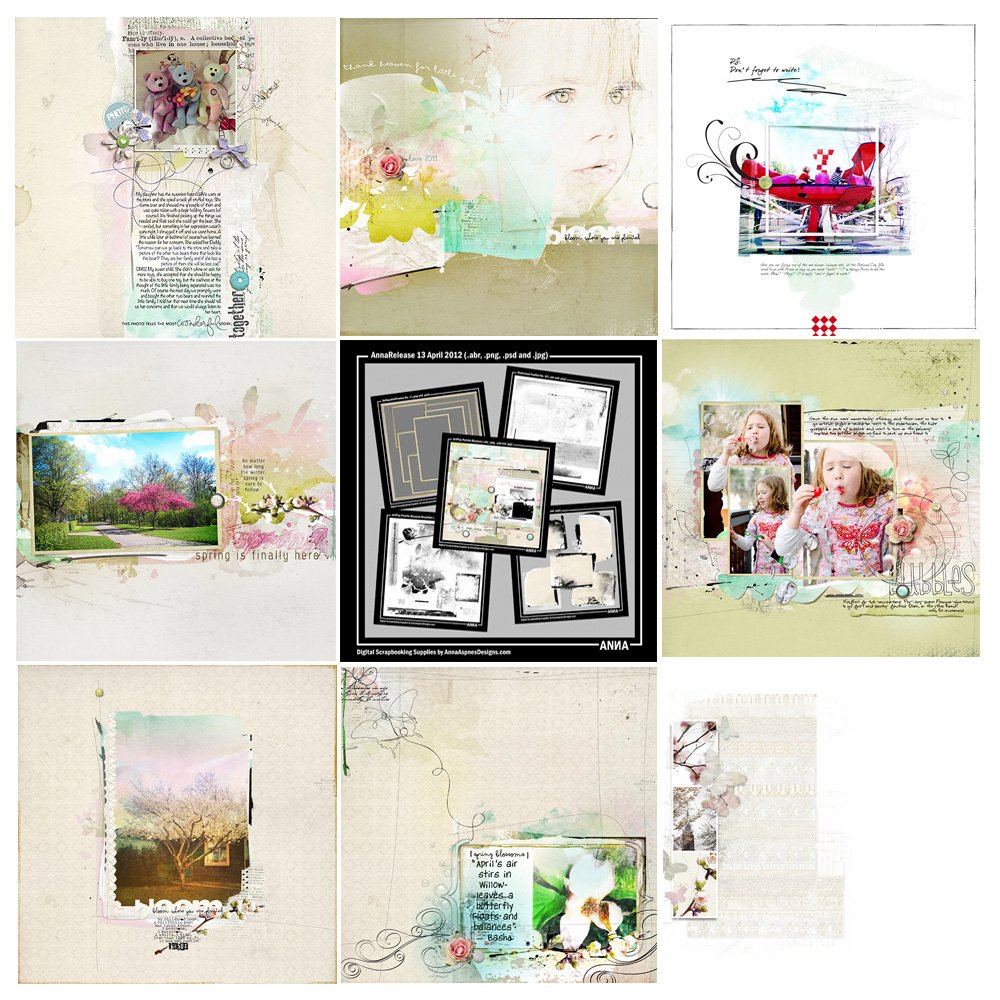 Every Wednesday, we look into the Anna Aspnes Designs archive to celebrate a classic aA AnnaRelease collection.
This artsy digital designs collection is then bundled into an aA ValuePack and offered at 50-60% discount.
We want you to be able to create more digital artistry and scrapbooking layouts for less.
AnnaRelease *Blossom *
This limited option is back at a 60% discount and is available for one week only.
AnnaRelease *Blossom* artsy digital designs collection will no longer be available after April 20, 2016 at 9am EST.
The aA ValuePack includes the following aA artsy digital scrapbooking designs by Anna Aspnes Designs:
Distressed ToolSet No. 10 (Retired)
Also view the new co-ordinating ArtsyTransfers Blossom for this collection.
Licence Information for Blossom Artsy Digital Designs Sale products: Photographers, artists and crafters, web designers and scrapbookers For Hire (S4H)/Scrapbookers For Others (S4O) can purchase a Commercial Use License for each of these products for a nominal fee here.
All products with current special pricing can be found here.