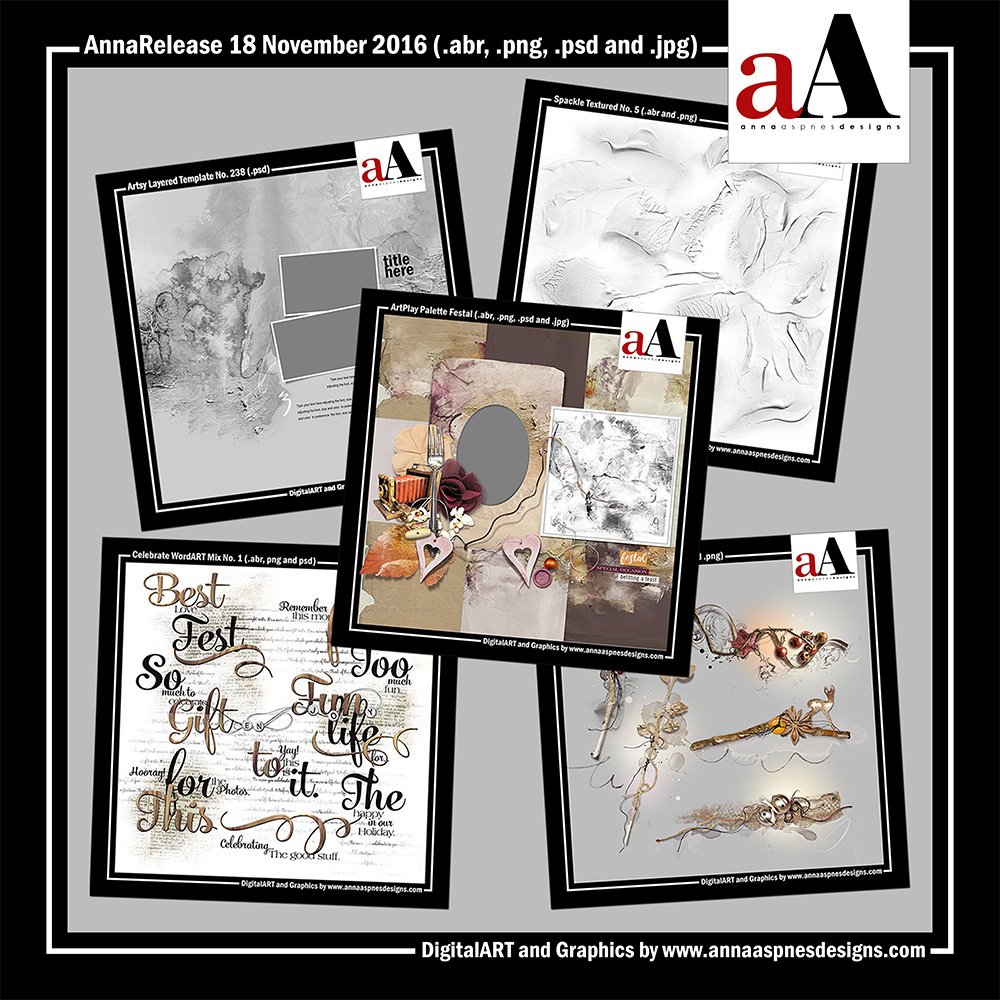 New Artsy Digital Designs Festal are now available in the aA store.
AnnaRelease *Festal*
Details. Each of the 5 new artsy digital designs Festal is 20% off or available as a collection discounted by almost 50% through November 25, 2016 at 9 am EST.
Please download the free Instructions for Use eBooklet from the Anna Aspnes Designs store for more information on using my various DigitalART products in Photoshop and Elements and check out the videos on the aA Youtube channel.
Origins and Background. This week I'm inspired by the upcoming festivities of the American Thanksgiving holiday which rolls right into the run-up to Christmas and my aA Project 2016 –Super excited about the new format in sharing my process with you. You can details about this class and the Blending Modes Study here. 
The rather tardy arrival of winter in Colorado means I'm still enamored by the combination of wine, blush, terracotta and brown, with a touch of violet hues. This is a great color palette to reflect the warm fuzzy feelings of family, home and gatherings, to showcase a super-moon or celebrate a cozy escape. Cooler shades will be on their way before you know it.
Have a great weekend friends.
New Artsy Digital Designs Festal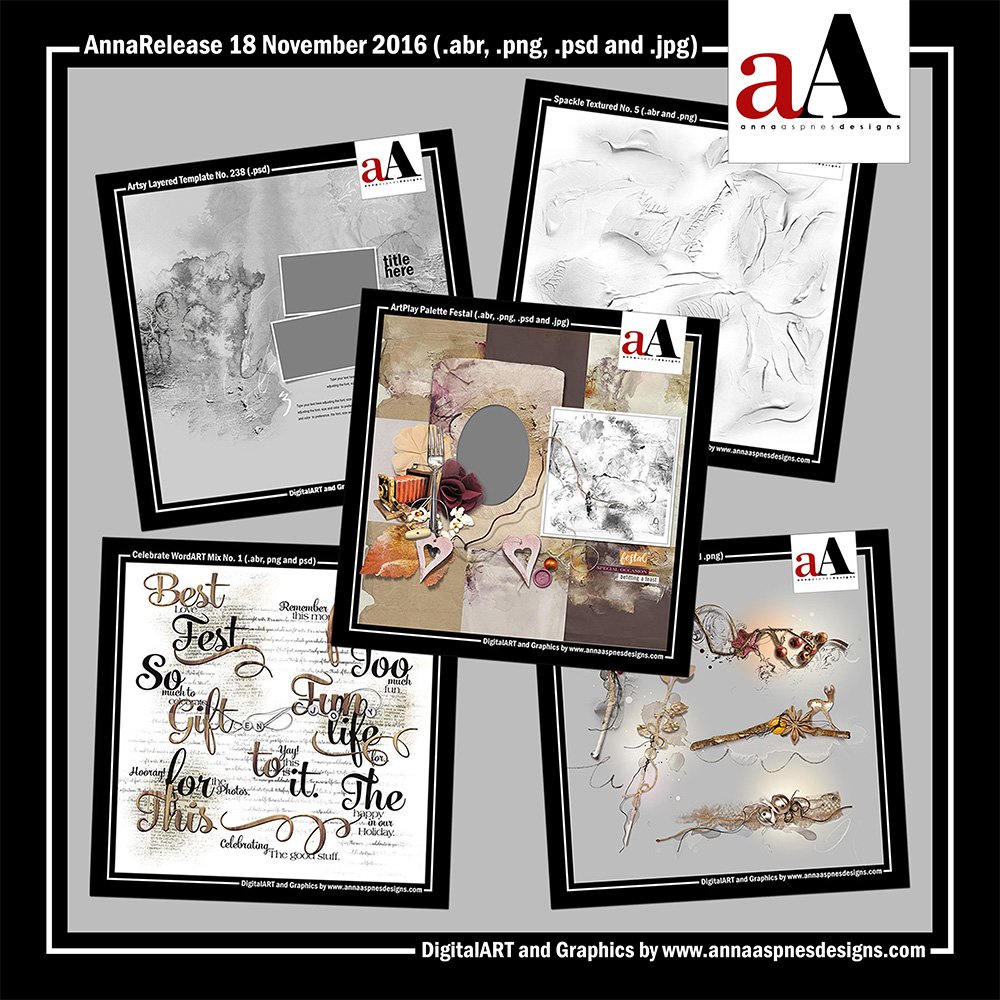 AnnaRelease *Festal*. This limited option enables you to purchase my entire release of 5 new artsy digital designs Festal products at a almost 50% discount.
Please note that this aA DigitalART collection will no longer be available after November 25, 2016 at 9am EST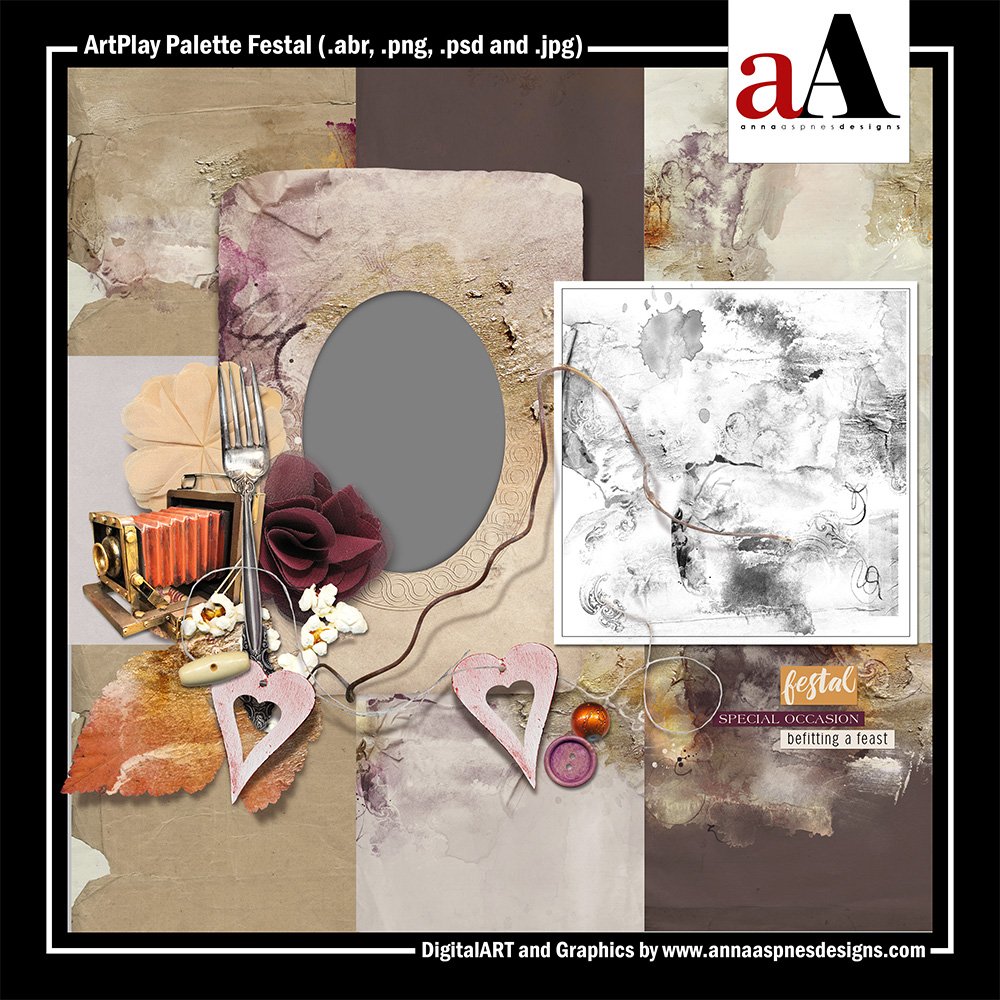 ArtPlay Palette Festal. Everyone loves an opportunity to celebrate. Festal ncludes 9 artsy and solid 12 X 12 background papers, a 16 – piece BrushSet, 12 transfers/overlays and 15 dimensional embellishments, delivered in .psd and .png format to allow for maximum customization where appropriate.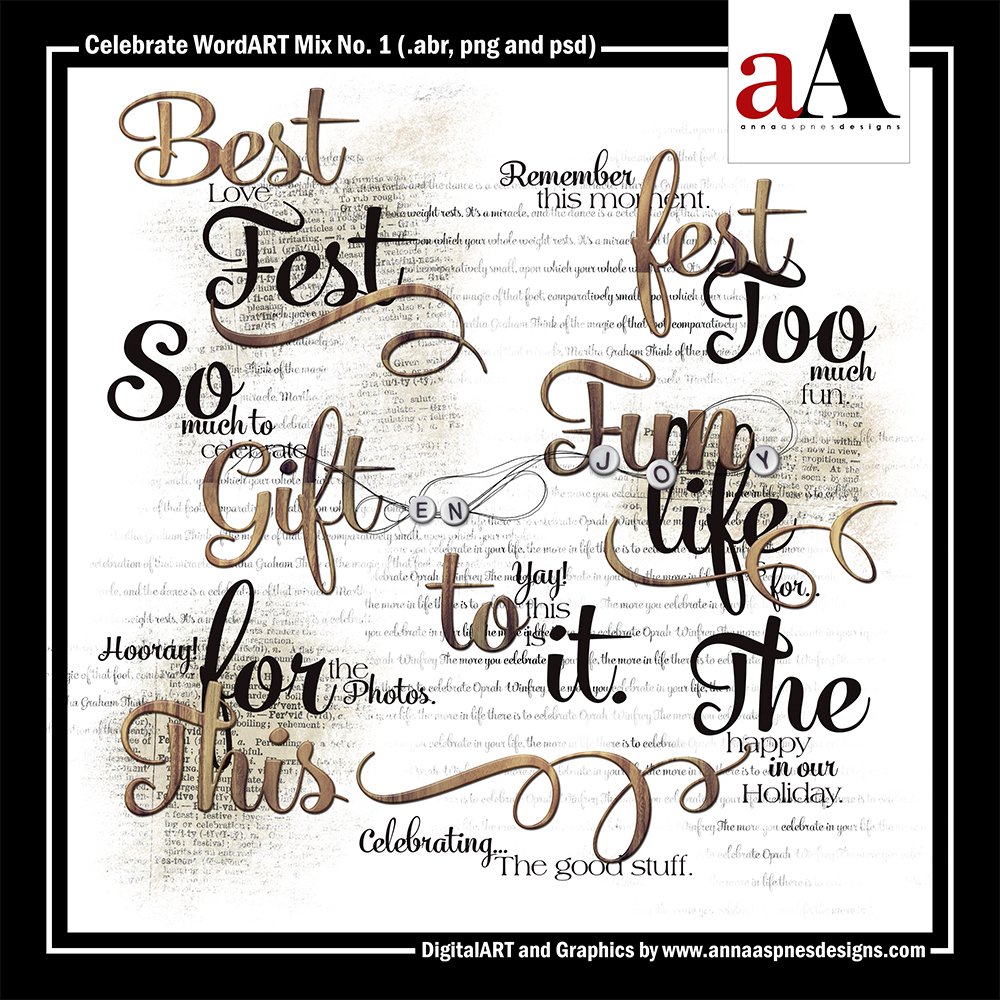 Celebrate WordART Mix No. 1. A collection of 25 varied WordART elements relating to *celebration* to include 6 WoodWords, 3 Wood Swirls, 9 WordART quotes/titles, 3 WordTransfers, 3 ScriptTease overlays and 1 BeadedThreadz designed to be mixed and matched to create custom WordART titles. I have also included the WordART, WordTransfer and SubtleQuote designs in brush .abr format. Files are delivered in .png format unless otherwise noted.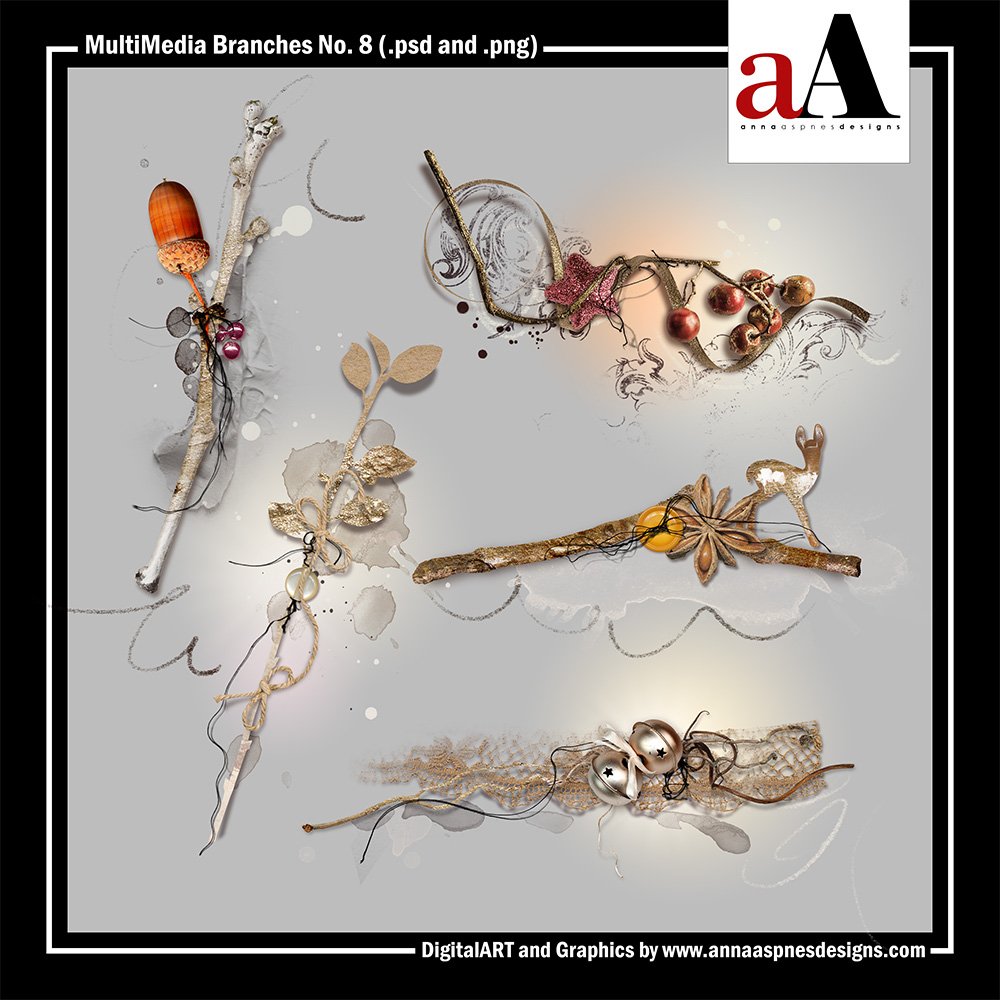 MultiMedia Branches No. 8. A collection of 5 artsy branch elements delivered in .psd and .png format to enable maximum customization. The .psd file allows you to adjust the properties of each layer in terms of color, opacity and blending mode.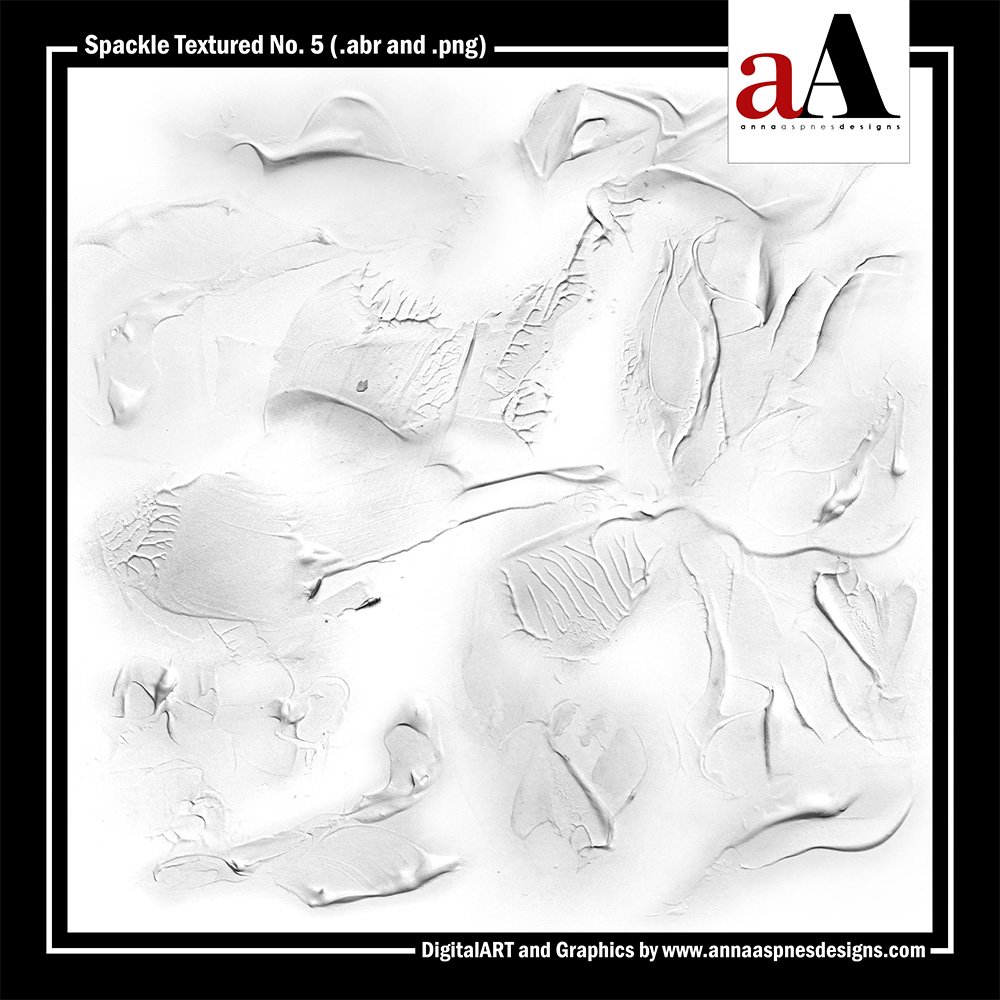 Spackle Textured No. 5. A collection of 15 artsy spackled paint/gesso paint brushes delivered in .abr and black .png format to enable maximum customization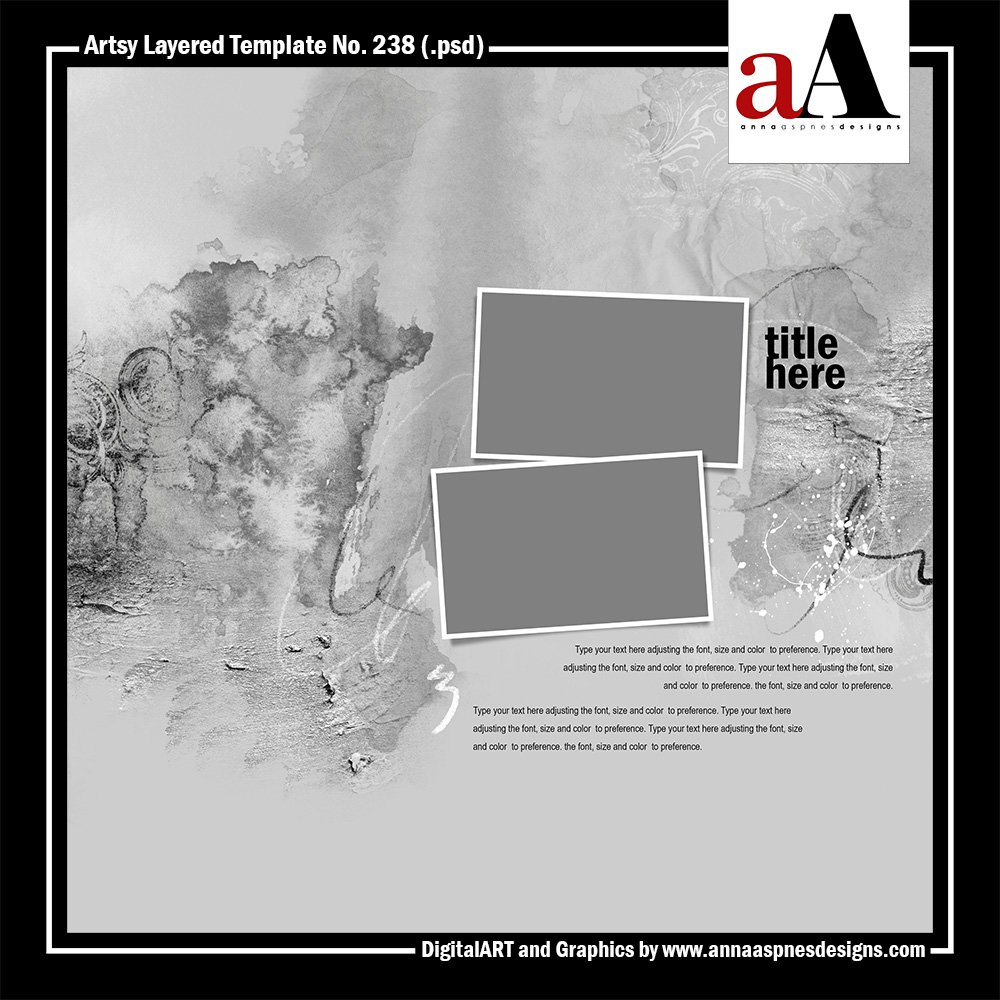 Artsy Layered Template No. 238. A 12 X 12 Artsy layered template featuring numerous masks designed for use with the clipping mask function or for re-coloring in Photoshop, Elements and Paint Shop Pro. All layer styles, masks, frames, brushwork, title and textboxes shown are included. Simply clip your images to the FotoBlendz masks and add your own words.
Holiday Flash Sales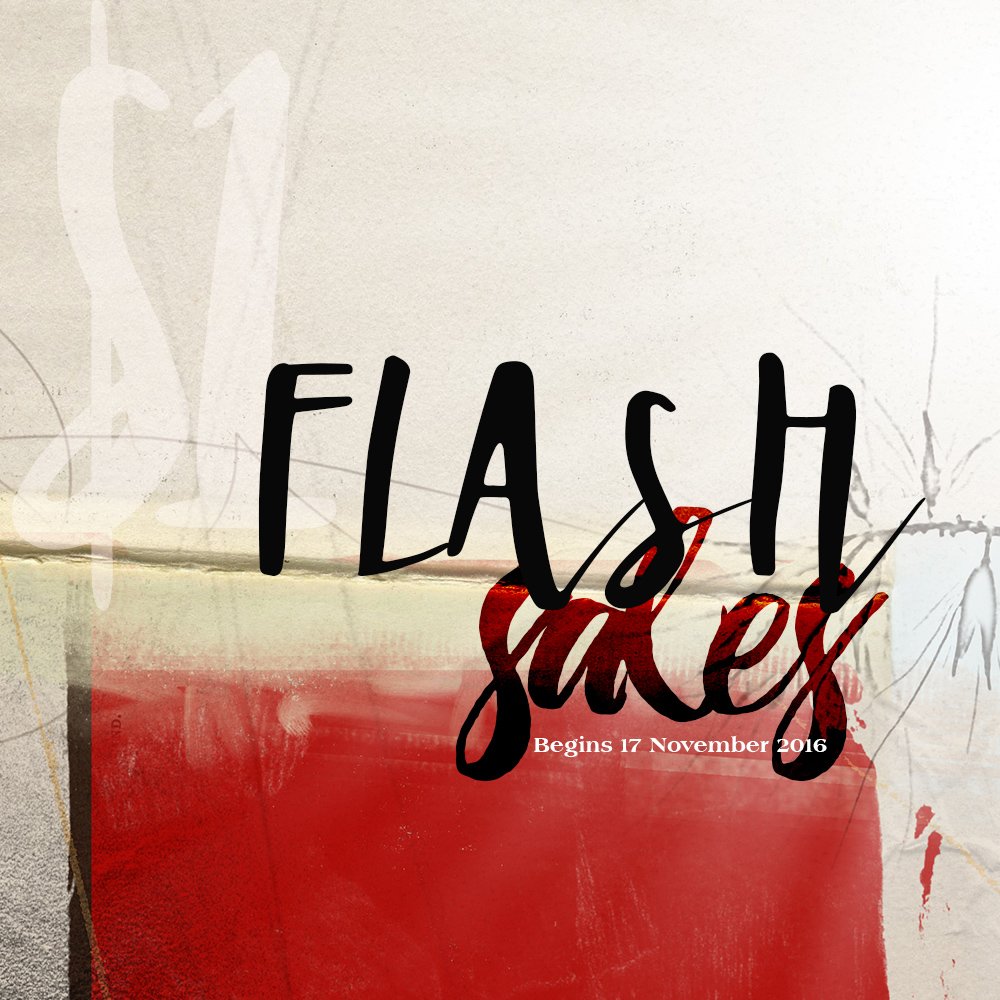 $1.00 FLASH SALES have arrived in the Oscraps store.
New sales will happen EVERY day at approx
10pm CST for

6

days
and EVERY designer is participating.
ARTInspired Challenge
We're celebrating 35,000 layouts in the aA Gallery.
Join us in the Forum for a special ARTInspired challenge in celebration of this happy milestone.
Lots of fun prizes to be won including a seat in the upcoming aA Project 2016 experience.
Find all the details here.