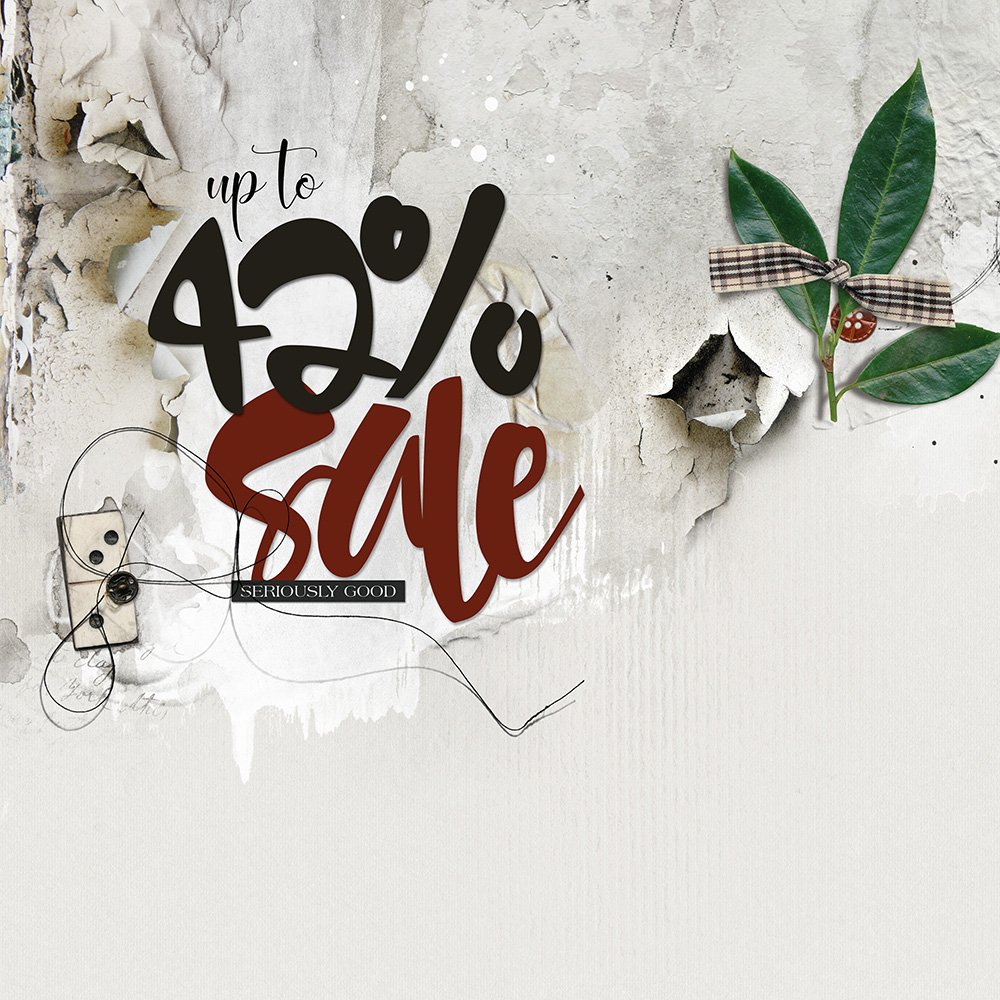 Today I'm sharing the [aalogo] NSD 2017 Digital Designs Sale Event Information.
The aA (inter)National Scrapbooking Day event begins TONIGHT at 10 pm CST.
See below for all the details.
---
NSD 2017 Digital Designs Sale Event Information
SAVE 42-40%

STORE-WIDE (SOME EXCLUSIONS)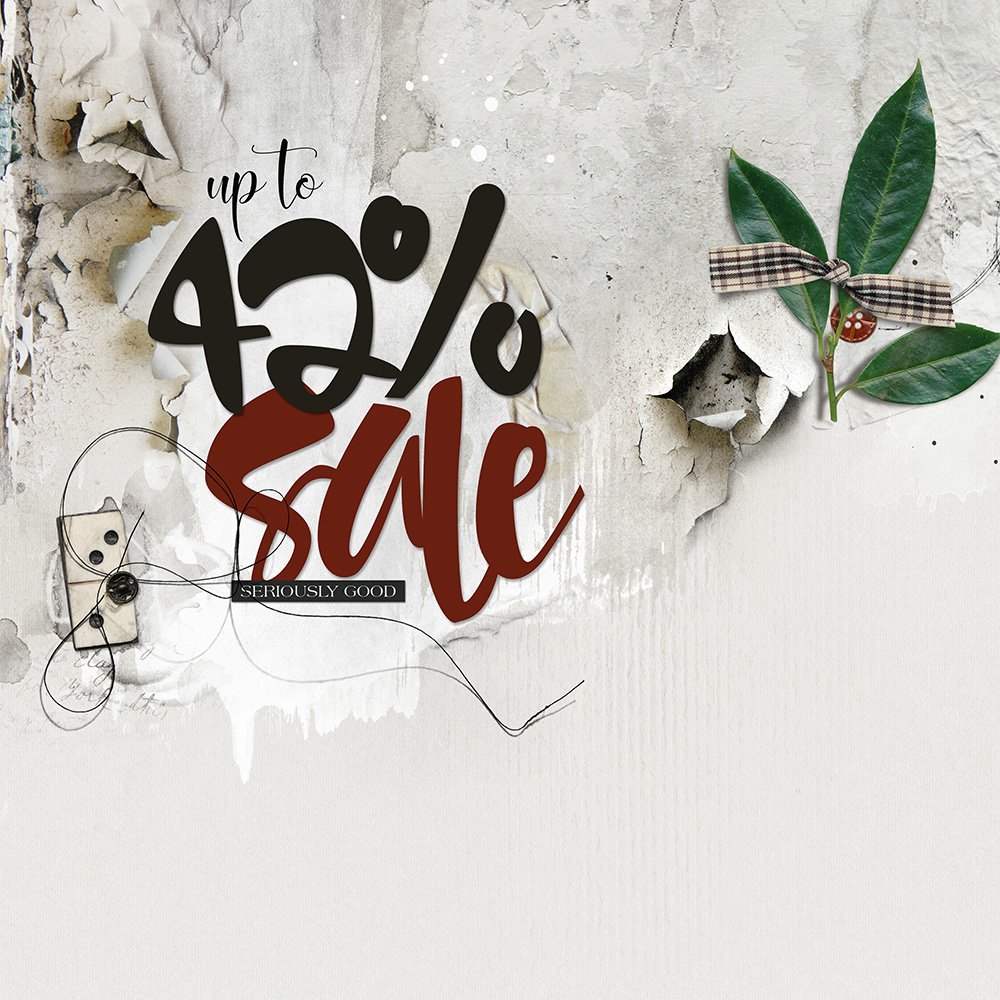 SALE Details
The iNSD 2017 Sale takes place from Thursday May 4, 2017 at 10 pm  through Sunday May 7, 2017  (Central Standard Time).
Use this time converter to find out the time difference in your part of the world.
aA store is discounted by up to 42% and will change daily.
Save 42%*

from Thursday May 4 through Friday May 5, 2017 at 10 pm CST.

Save 41%

from Friday May 5 through Saturday May 6, 2017 at 10 pm CST.

Save 40% 

from Saturday May 6 at 10pm through Sunday May 7 CST.
*In celebration of my 42nd Birthday which got lost in a family emergency at home.
EXCLUSIONS: 
Licenses, Education/Classes, GiftKardz, ValuePacks, On Sale and aA DigitalART products released in the last 12 weeks.
There is nothing more frustrating than purchasing aA DigitalART products and then have them immediately go on sale.
---
FREE ARTPLAY PALETTE WITH 

$20

PURCHASE SPECIAL OFFER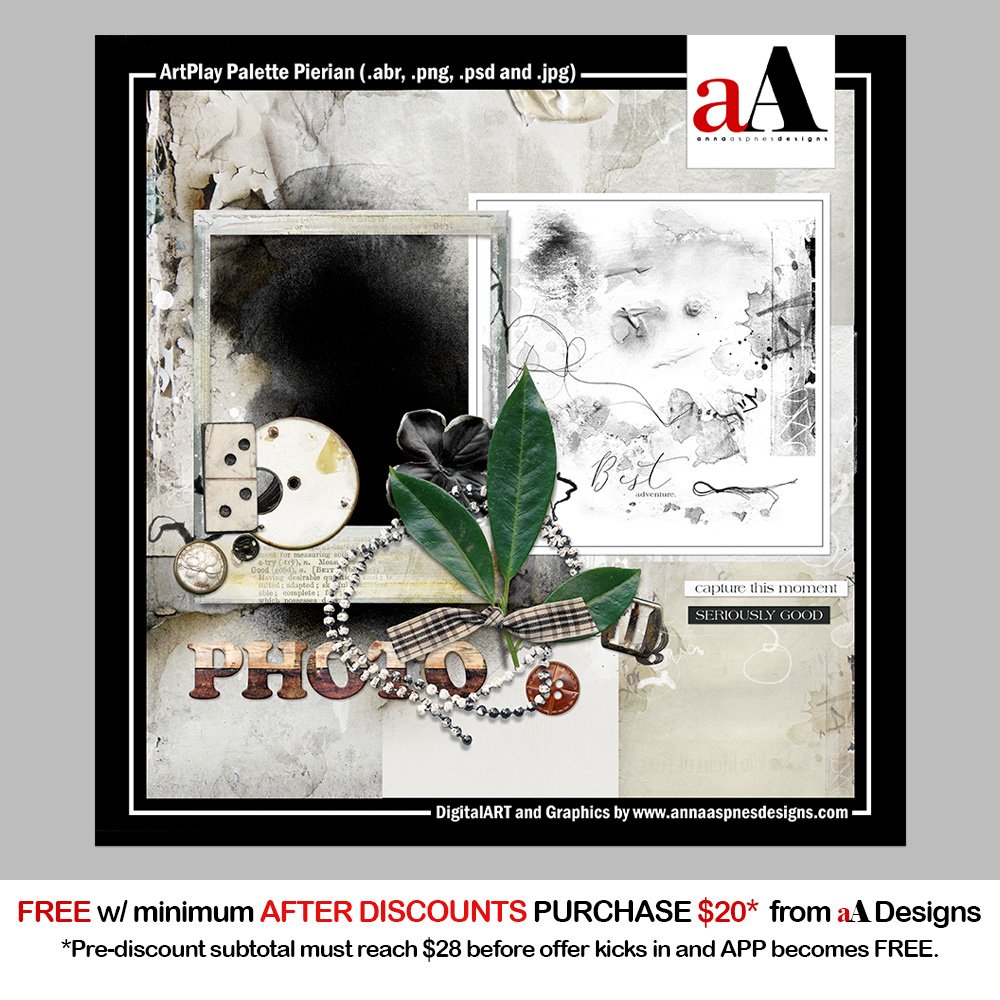 ArtPlay Palette Pierian FREE with $20 purchase.
Note that this is the amount after all discounts have been applied. The pre-discounted total in your cart must be $28 or more before the FREE With Purchase offer activates and changes the cost of the ArtPlay Palette to $0.
Includes 9 artsy and solid 12 X 12 background papers, a 16 – piece BrushSet, 12 transfers/overlays and 15 dimensional embellishments, delivered in .psd and .png format to allow for maximum customization.
This ArtPlay Palette is also available for purchase at 20% discount.
Automatically added to your cart at checkout during the NSD 2017  Digital Designs Sale.
---
Limited Edition iNSD 2017 ValuePack

SAVE BIG ON BUNDLES
Save 89% on this SPECIAL Limited Edition iNSD 2017 ValuePack.
12 aA DigitalART products valued at $69.38 for ONLY $16.50
Available through Friday May 12, 2017 at 10 pm CST.
---
YOU INSPIRE ME Challenge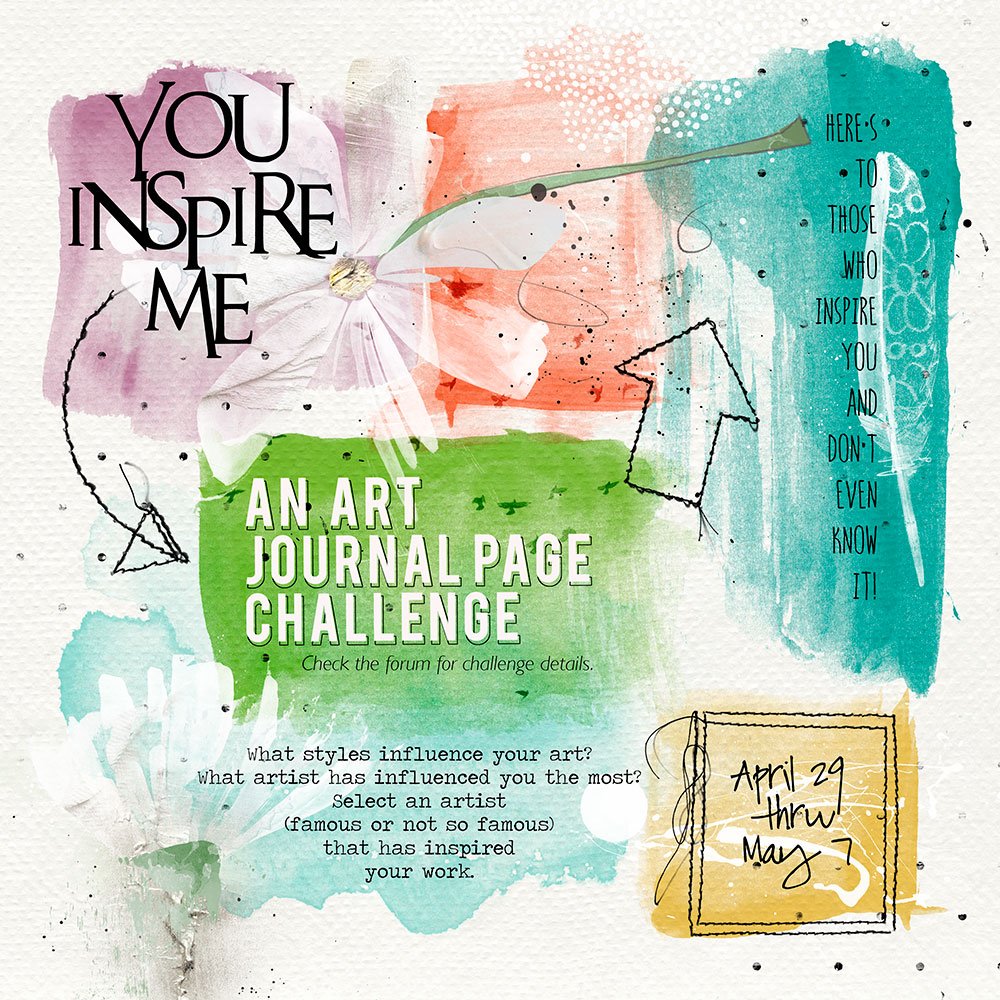 Here's to those who inspire you and don't even know it! (unknown)
Click here to flex your creative muscles,  join in on the fun and check out the sweet aA prizes.
And maybe win yourself a GiftKard to Anna Aspnes Designs store at Oscraps.
---
ArtPLAY Un3dited LIVE Event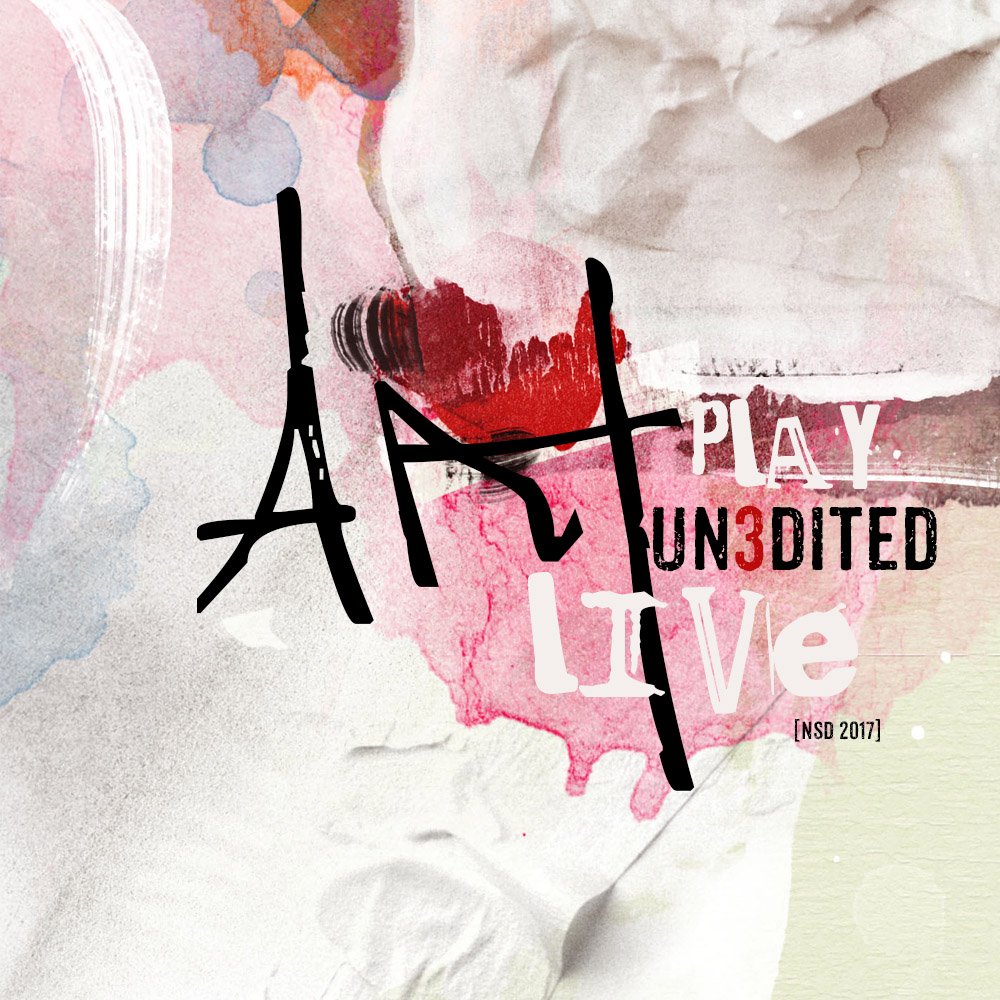 Registration remains OPEN through Saturday May 6, 2017 at 5 pm MDT
It's not too late to join us on this uplifting and inspiring event.
ArtPlay Un3edited LIVE takes place Sunday 7 May 2017 at 2.00 pm MDT.
2 1/2 to 3 hours of enlightening techniques for using DigitalART supplies by Anna Aspnes Designs.
3 Artsy Digital Scrapbooking and Photo Artistry presentations, each ranging from 30 – 70 minutes.
2 Special Guests – Linda Davis and Adryane Driscoll
1 Amazing opportunity to connect with 2 of our talented Creative Team Members and learn the secrets to their signature styles.
YOU'll NEVER HAVE TO STARE AT A BLANK LAYOUT AGAIN AND WONDER WHERE TO START.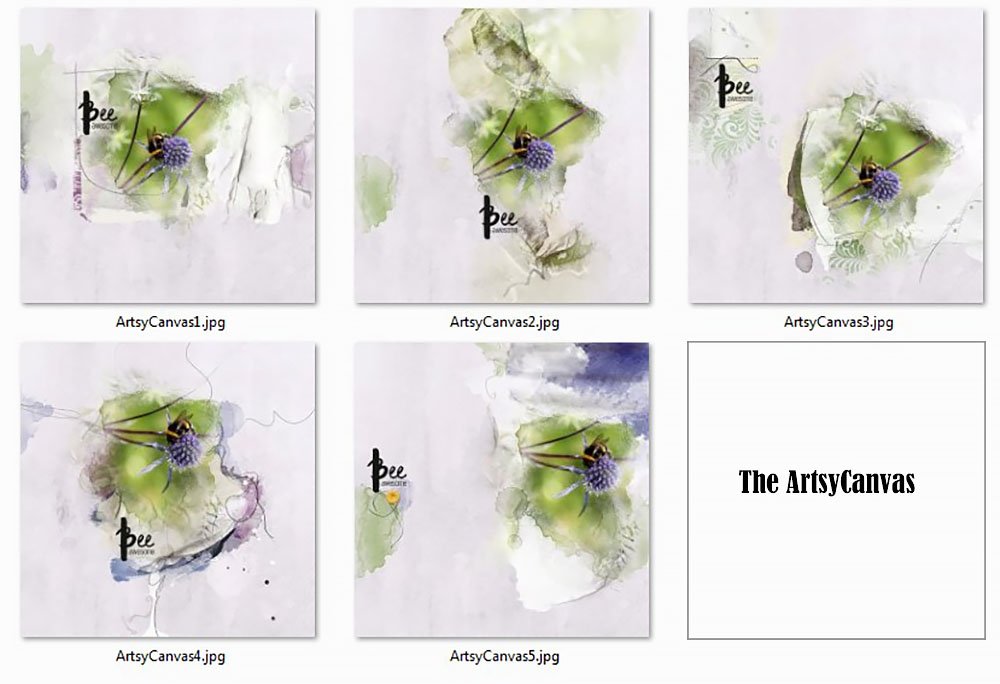 See the class previews sneak peeks, learn more about this special event and register here.
Post in the comments below if you have any questions.