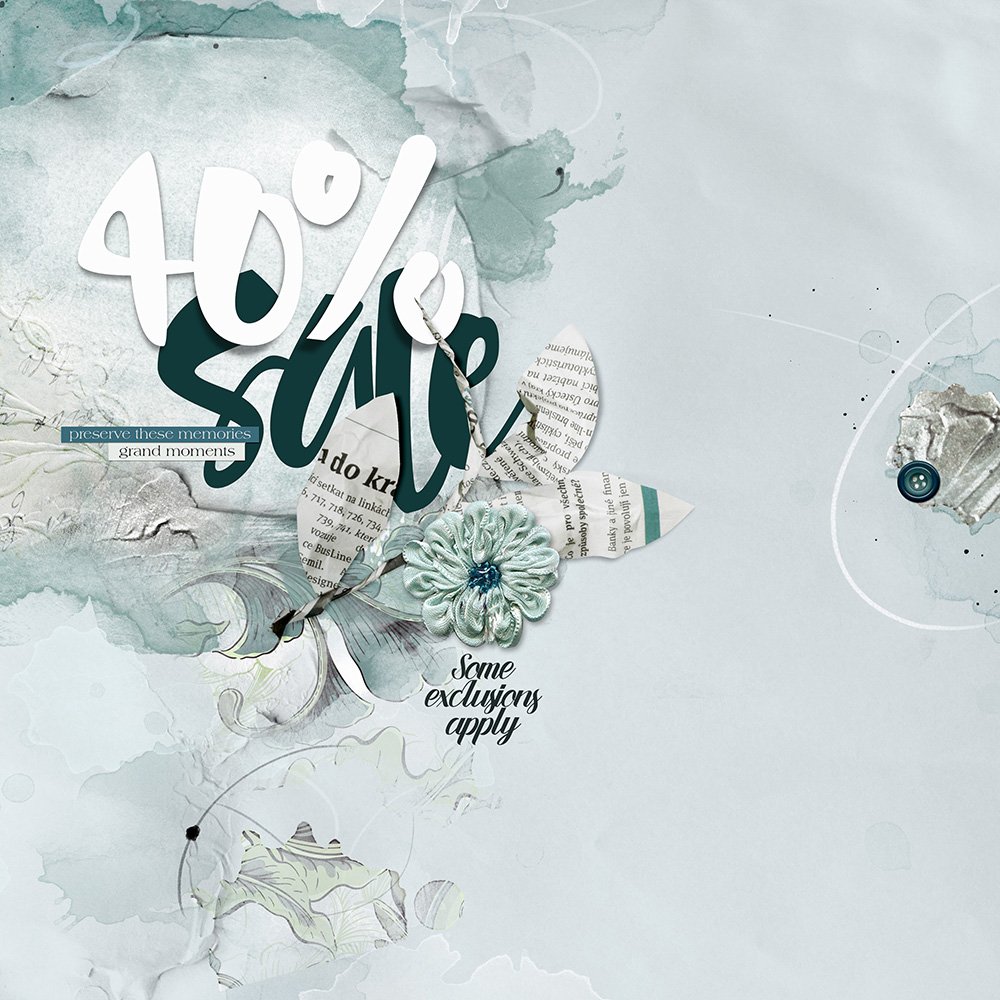 The Oscraps 12th Birthday Bash Sale Event has begun and here are all the details.
Oscraps 12th Birthday Bash Sale Event
Oscraps is celebrating 12 years with LOTS of fun and games.
Anna Aspnes Designs is participating in:
The store-wide SALE event (some exclusions apply)
A FREE with Purchase offer
'Grand Prizes'
Learn more about ALL the events in the forum.
40% SALE at Anna Aspnes Designs
The aA store is discounted by 40% from Monday March 19, 2018 at 9 pm CDT through Thursday March 29, 2018.
Excludes Licenses, Education/Classes, GiftKardz, ValuePacks, On Sale and aA DigitalART products released in the last 12 weeks.
There is nothing more frustrating than purchasing aA DigitalART products and then have them immediately go on sale.
Free With Purchase Offer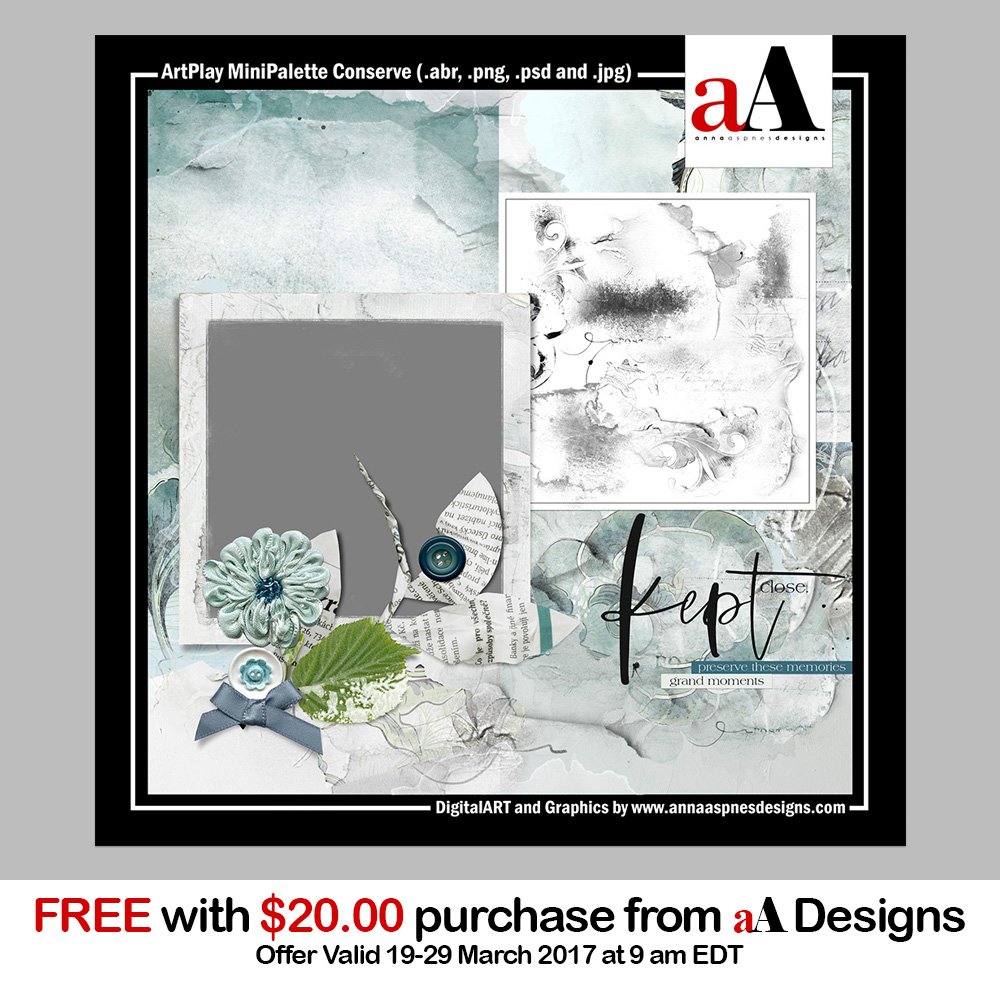 Get this ArtPlay MiniPalette Conserve FREE with $20.00 or more purchase from the aA store.
Note that this is the amount after all discounts have been applied. The pre-discounted total in your cart must be $28 or more before the FREE With Purchase offer activates and changes the cost of the ArtPlay Palette to $0.
Note that if you purchase items that are NOT on sale, then they can buy $20 without having to get to $28 subtotal, email support@oscraps.com and Vicki will send you a coupon for the item.
Create your days of spring with cool greens and blues. This ArtPlay Palette includes 4 artsy and solid 12 X 12 background papers, a 12-piece BrushSet, 12 transfers/overlays and 10 dimensional embellishments delivered in .psd and .png format to allow for maximum customization where appropriate.
The MiniPalette will be automatically added to your cart at checkout during the Oscraps 12th Birthday Digital Designs Sale.
I was also hoping to have a NEW aA Creative Team layout deconstruction video for today, but a cough/lost voice is delaying progress on that one. 
Hopefully coming soon 🙂
In the meantime, enjoy the Oscraps 12th Birthday Bash Sale Event and let me know if you have any questions.