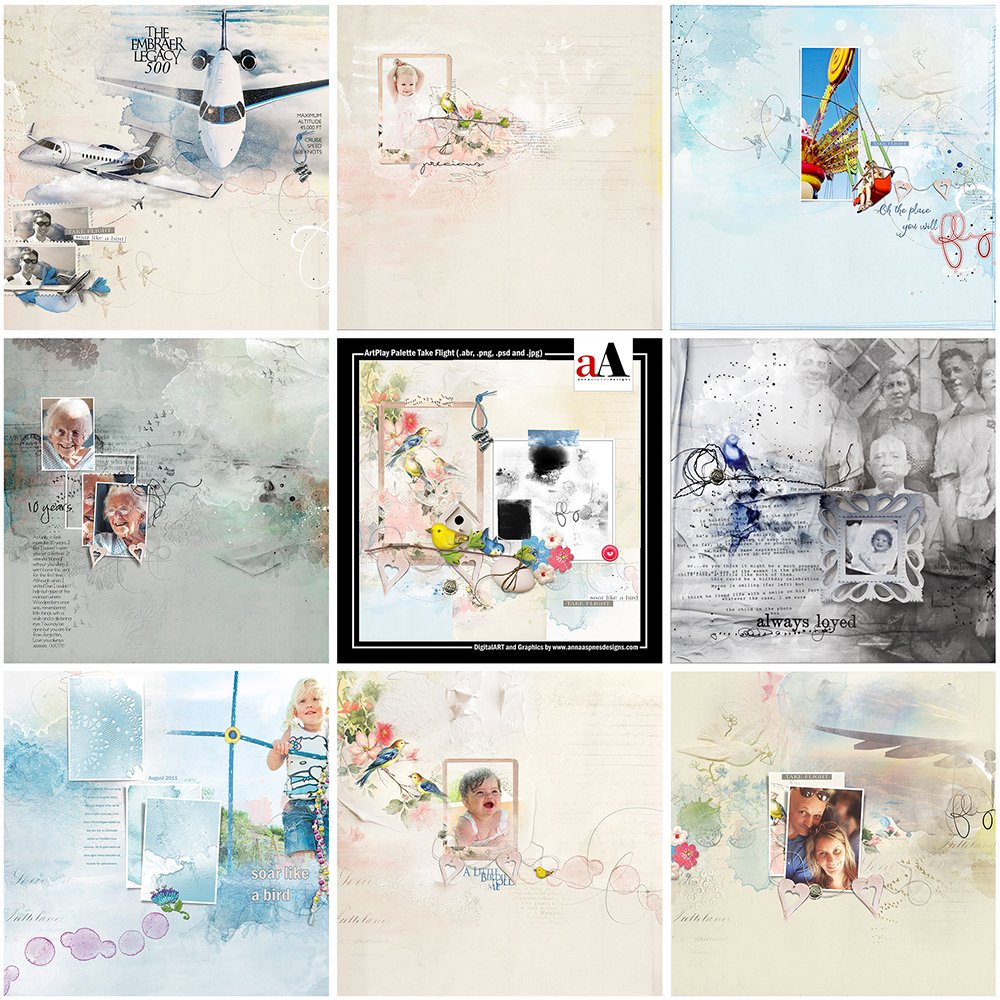 Good morning friends!
I hope you enjoyed the weekend. I found myself washed out after last week's events, and so enjoyed a little down time.
The aA gallery is humming, however, and has *taken off* with inspiration from the aA Creative Team using ArtPlay Palette Take Flight and supporting DigitalART products.
You can view the entire release here for a limited time.
Click on the image below to view more gallery inspiration, or visit the AnnaTeam Layouts board on Pinterest.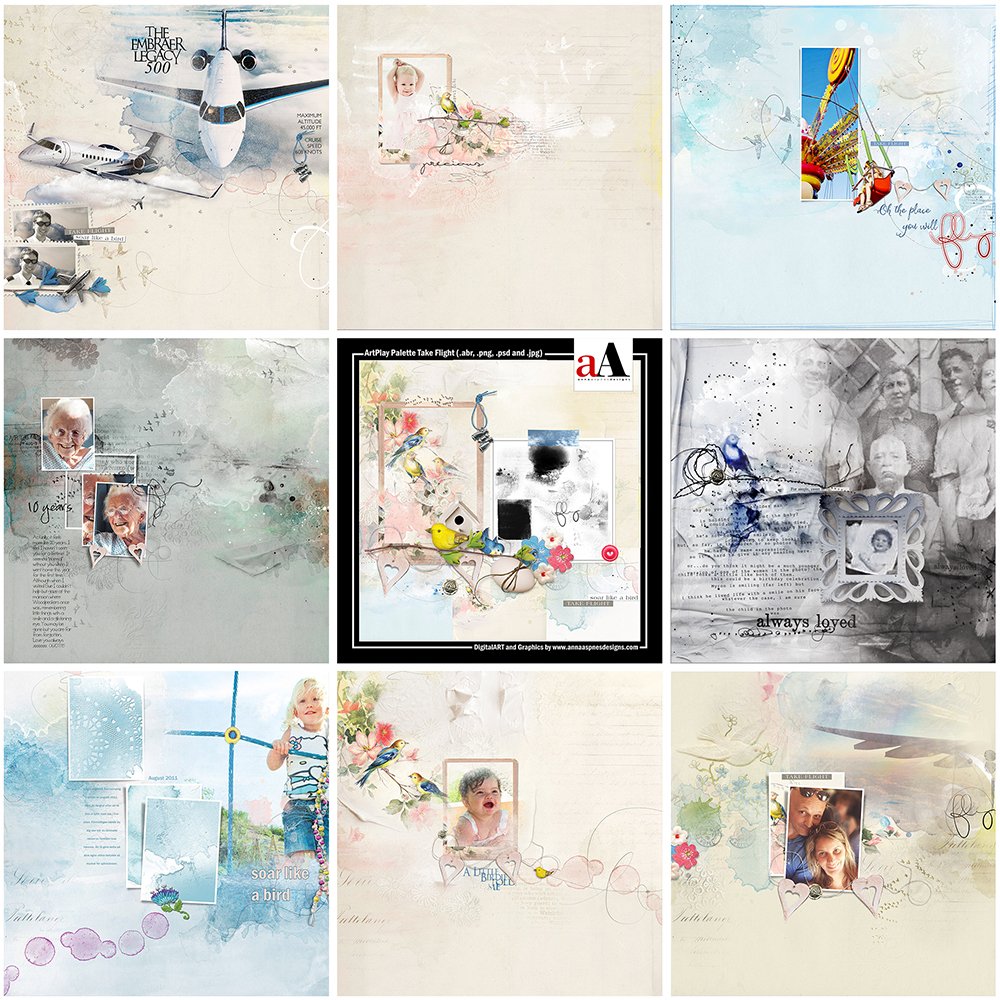 Gallery HighLights. Click on the images to access complete digital supply lists, plus process notes on how each team member put their pages together.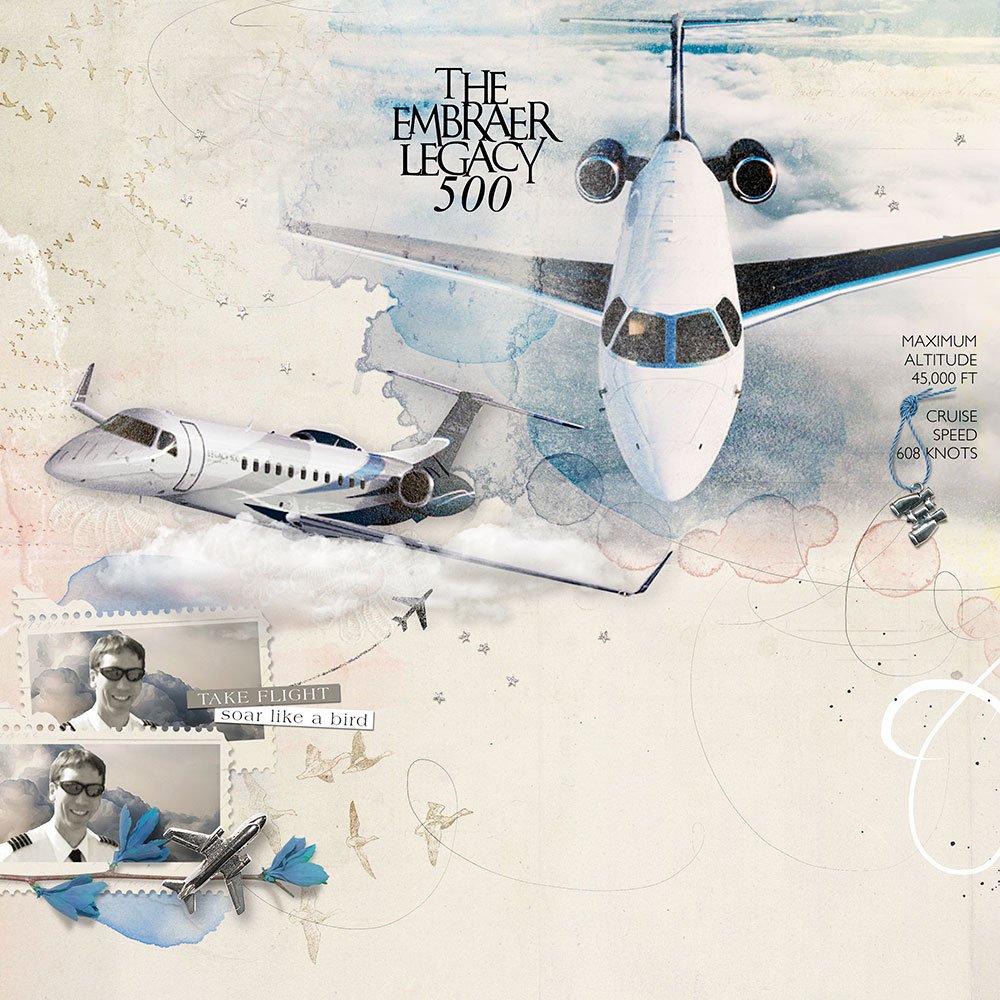 The Embraer Legacy 500 | Miki
Blend a Photo to a Transfer. Clip an image to a transfer of your choice using the clipping mask function in Adobe Photoshop (CTRL + ALT + G) and Elements (CTRL + G). See this Clipping Mask Video Tutorial.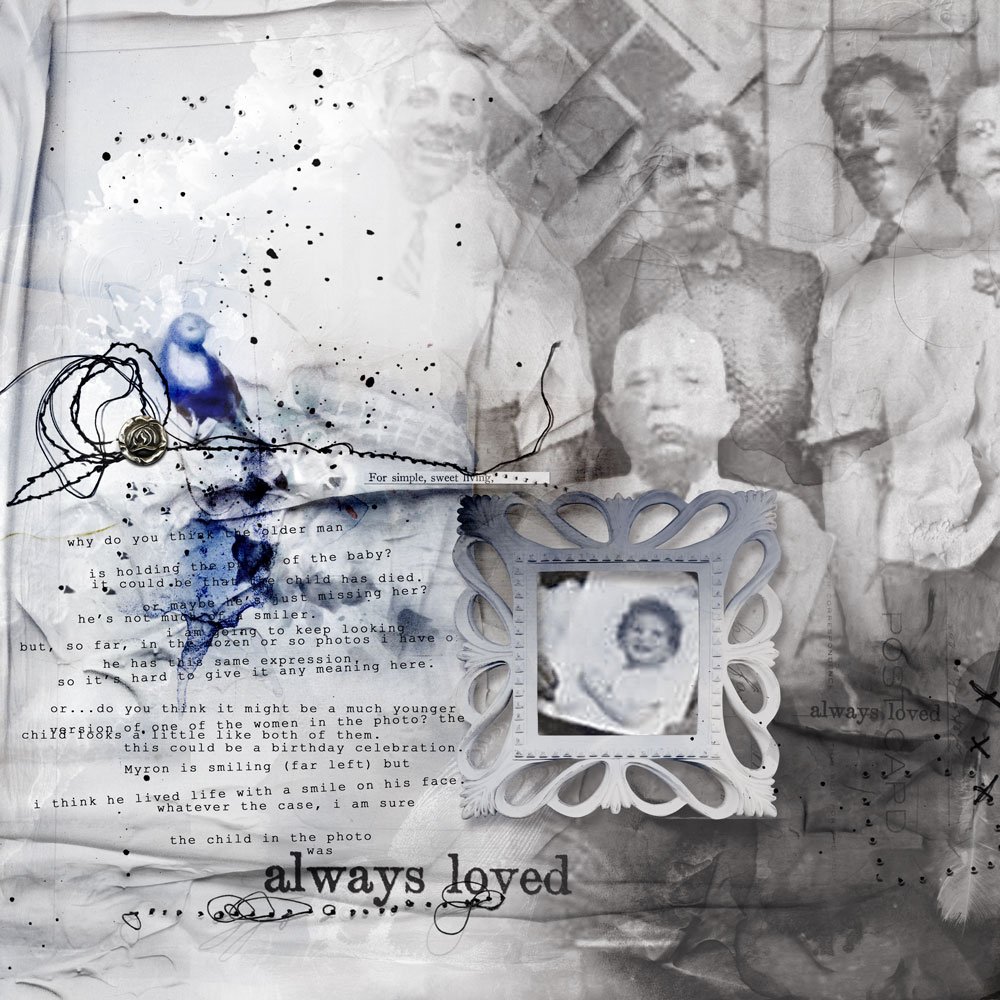 Always Loved | Adryane
Create Focus with Elements. Place a frame over an area of an image to draw the eye to specific details.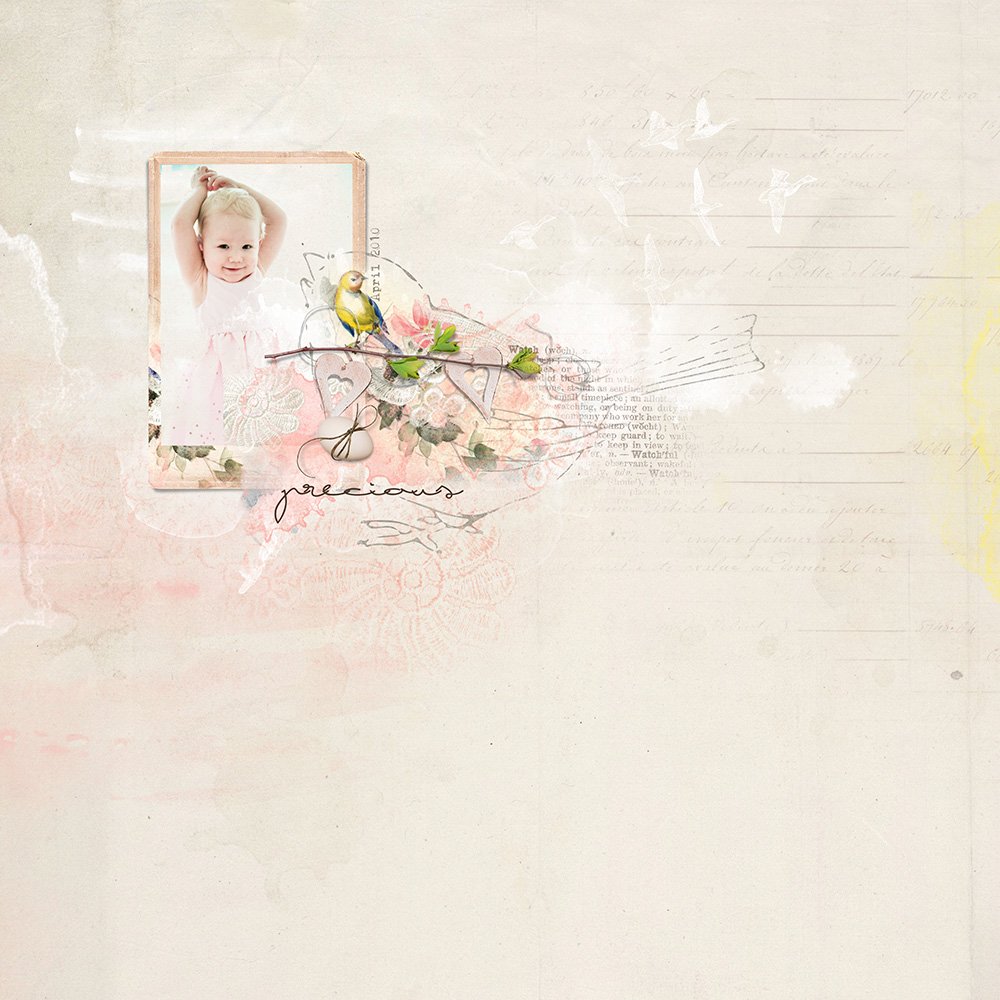 Precious | Zwyck
Add White Paint. Load the ArtsyPaint No. 7 .abr file into the Brushes panel, select white as your Foreground color, then stamp a variety of brushes on new layers in white over a colored background to yield an interesting artsy mixed-media feel to your DigitalART projects. See this Brushes Video Tutorial for guidance on loading and using brushes.
We always love to see your pages. Share them here.